Saint-Emilion: The Grands Crus Classés
A authentic wine tour in London taxi to discover castles with exeptional wine and amazing architecture. This tour will give you the possibility of discovering two châteaux grands crus classés of Saint Emilion , the first vineyard listed as a UNESCO World Heritage Site
1 visit of family property with vertical tasting of old vintages Grand Cru
1 visit of a Grand Cru Classé
1 "outdoor" tasting in the vineyards or in the Cab
Included

- Your English cab picks-you up at your hotel in Bordeaux and brings you back

- One visit in a "château grand cru classé" with wine tasting

- One visit in a family propert with wine tasting

- One « rural » tasting in the vines (or in your spacious English cab, if it rains)

- English cab trip with an English speaking driver

- Your illustrated notebook and personal Polaroid pictures.

Not included

Meals

Tips (optional)

Duration
4 Hours or 0 Hour
Participants
From 2 to 4 p
Categories
Bus Tours, Explore & Discover, Bus Tours in Bordeaux, Bus Tours in Nouvelle-Aquitaine
Languages
English, French
Opening hours
Region
Bordeaux, Nouvelle-Aquitaine
Venue
Wine cab will contact you a few days in advance to know your accomodation.
Office de Tourisme de Bordeaux
12 Cours du 30 Juillet, Bordeaux, France
Offered by
Wine Cab
33000 - Bordeaux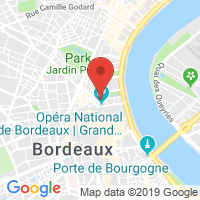 Further information
A unique world famous « terroir» : welcome to the Saint Emilion vineyard !
Château Soutard, château de Ferrand, château Siaurac, château Pavie, château Angelus… some of these prestigious names will open the gate to another dimension! A rare, precious tasting realm, where the Merlot is king, is waiting for you there.Your Wine Cab will drive you on these charming roads, where old stone walls are running along. You think your either in Scotland or in Normandy? Well… after your first grand cru classé tasting you'll realize that your are enjoying a unique moment in a unique place!Your magic wine tour will go on with another visit, in another castle, selected for its welcoming… and its wine quality! A family property where you'll be welcome as a VIP !
2 Reviews
Loved every minute
My mum, dad and I had the most wonderful time on this bespoke tour. The 2 wineries we visited were world class, one that used very traditional equipment and one that had more modern facilities. The wines were phenomenal and both guides and the vineyards were incredibly charismatic and highly knowledgeable - one was the actually winemaker himself. Would do it again in a heartbeat. Also, our driver Antoine was a sweetheart! He made the tiki-tour even better. A+++++
by Francesca March on 06/27/2019
Unique way to tour the vineyards
This was a really fun way to explore the region. Cedric the driver was great, very informative and a really nice guy. The mix of properties was good with the final visit to St Emilion itself and meeting Guy Petrus-Lignac a real highlight. It's not a cheap tour but it is memorable.
by KEVIN ALLEN on 10/24/2017
know betterbook bettergo better
TripAdvisor Traveler Rating
56 Reviews
More offers from this partner