Wine Boat Cruise In Prague
Cruising through historical parts of city center, Tasting of 5 samples of Czech finest wines with local wine enthusiast, Intimate atmosphere in comfort surrounding
Cruising along historical canal (only accessible by small boats)
Tasting authentic Bohemian & Moravian wines
Unique sightseeing on Vltava river with local tour guide
Duration
1 Hour
Bring along

sunglasses and suncream, flat shoes

Participants
Tour takes place from 2 to 10 guests
Categories
Boat Rides, Themed Tours, Leisure Activities, Explore & Discover, Boat Rides in Prague, Themed Tours in Prague, Boat Rides in Hlavní město Praha, Themed Tours in Hlavní město Praha
Languages
English
Opening hours
Region
Prague, Hlavní město Praha
Requirements

Minimum age: 12yrs to attend the cruise, and at least 18yrs to take part in wine tasting

Important information

Please, search for "Wine Boat" in Google Maps or Apple Maps and save it offline, so you can find the location easily.

There is no WC in the near area.
Venue
Meet-up is directly on the Wine Boat.
Port at Edvard Beneš river embankment (North bank - between Čechův Bridge and Štefánikův Bridge)
Nábřeží Edvarda Beneše 8, 118 00 Praha 1, Czechia
Offered by
Wine Boat
118 00 - Prague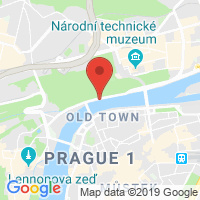 Further information
The Wine Boat is equiped with comfortable leather seats and cool wines for a pleasant cruise. Capacity is limited only to 10 guests!

The Wines
The carefully selected wines are both from, Bohemian and Moravian wine regions of Czech Republic:
1. Sparkling Wine, Méthode Champenoise, Brut
2. White Wine, Light-bodied, Dry
3. White Wine, Full-bodied, Dry
4. Rosé Wine, Medium-bodied, Dry
5. Red Wine, Medium-bodied, aged in barrique
 
The Sights
Panorama of the Prague Castle
Four bridges, including Charles Bridge
"Čertovka" River Canal - Prague Little Venice
Ancient watermills and other various monuments 

The Boat
The narrow built of the boat is designed to fit the Prague Little Venice.
Size in meters: 8m x 2,7m; Size in feet: 26ft x 9ft
Blankets or life vests are available on request.

The Crew
Wine enthusiast Andre & captain Ema, joined forces to create this tour for wine lovers and groups, looking for semi-private experience. Sometimes Ema's little dog, Lucky, joins us to listen to some music and enjoy the breeze.
60 Reviews
| | |
| --- | --- |
| Overall rating | |
| Value | |
| Fun factor | |
It was great!
We had a wonderful time! No problems at all.
by Kristin on 07/04/2019
Outstanding!! What a Fun Hour!!
We had a great time on the Wine Boat. We booked the 8pm cruise, which allowed us to enjoy a nice sunset cruise. We had two families (four adults and 3 teenagers) and Ema and Andrej were lovely hosts. They even made an unscheduled pit stop so that one of our party could run into a restaurant to us the WC. The wine was very enjoyable.

I have no problem recommending the Wine Boat if you like good wine, nice conversations, and a little site seeing/history lesson thrown in.
by Tyler Langenkamp on 06/27/2019
One of our highlights of the trip
The wineboat was one of our highlights from our trip to Prague. We were celebrating a hen party and 10 of us hired the boat for an hour. We had the most amazing time, with the most amazing wine and guides. We honestly didn't want the trip to end. Would highly recommend, I will definitely be doing it again when I return to Prague.
by Clodagh Musgrave on 06/27/2019
know betterbook bettergo better
TripAdvisor Traveler Rating
74 Reviews