Wheels & Meals Tour of Budapest
On this tour, you will travel around the city of Budapest by bike and discover the main landmarks of the city. Learn more about the development of Hungarian culture and then enjoy a traditional meal at a Hungarian restaurant.
See highlights including Szechenyi Thermal Bath, St Stephen's Basilica, Chain Bridge, Castle District and much more
Learn more about the history of Budapest and Hugarian culture
Eat a tasty Goulash soup
English speaking guide
Venue
Tours meet at Deák Square, at the stairs of the Lutheran Church (NOT the basilica with the high domes).
Deak tér Lutheran Church
Budapest, Deák Ferenc tér 4, Hungary
Metro: Deák Ferenc station
Offered by
Budapest Bike Breeze
1052 - Budapest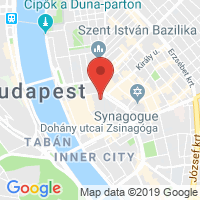 Further information
This Budapest sightseeing bike tour lets you experience both the Pest and Buda side of the city where you will see most of the major sights as well as taste a traditional Goulash soup. At each sight, you will take a break where your guide will explain the history and significance of each monument.
The bike tour will start in the center of Budapest near Deák Square. You will only cycle in car free areas, bike lanes and parks so it is a safe ride. From Deák Square you will cycle along the prettiest avenue and a UNESCO World Heritage Site of Budapest - Andrassy Road.
You will then stop at the State Opera House before arriving at Heroes' Square. Here you will see the statues of the most famous statesmen in Hungary and learn about the origins of the Hungarian nation. Afterwards, you will enter the lush city park and pass the lake until you arrive at Vajdahunyad Castle where you can admire the multiple architectural styles.
During the bike ride back to the center, the group will stop at the House of Terror and St.Stephen's Basilica. After reaching the Danube, you will ride across the Chain Bridge. On the Buda side of the city, you will travel up to Buda Castle where you can enjoy the spectacular view of the city.
There will be refreshment breaks along the way at scenic places. During the tour, you will be taken to an open-air restaurant with beautiful surroundings for a traditional Hungarian special meal - Goulash.
0 Reviews
Unfortunately there are no reviews available. Be the first to review Wheels & Meals Tour of Budapest.
know betterbook bettergo better
TripAdvisor Traveler Rating
1253 Reviews