Karst Wines: winery visit with wine tasting
The fascinating old village of Prepotto del Carso within the Province of Trieste is home of some of the finest wineries in the Karst area, producing particular red and white wines from peculiar native grapes here growing in unique climate and soil conditions.
You'll get the chance to visit a renowned family-run local winery, gaining access to the precious wine cellar for a tasting of 4 different regional wines to go with a board of homemade cured meats and cheese from the Karst plateau. All this will be enhanced by magnificient views over the Gulf of Trieste.
Over the winery visit, the wine tasting will include three wines from native local grapes, two whites and one red: Vitovska, Malvasia Istriana and Terrano. Rounding up the tasting will be a special blend of Vitovska, Malvasia Istriana and Tocai Friuliano, without forgetting the selection of regional delicacies served with bread.
Enjoy each sip of wine while admiring the views from Prepotto down to the Adriatic Sea and the Castle of Duino.
You'll taste and learn about native wines of the Karst area: Vitovska, Malvasia and Terrano
Visit a local winery with a traditional cellar dug in the Karst stone
Taste cured meats and cheese from nearby farmhouses
Enjoy the wonderful views of the Karst plateau and the Adriatic Sea
Wander around the old fascinating village of Prepotto del Carso
Venue

Località Prepotto, 15, 34011 Duino-Aurisina TS, Italia
Free parking available nearby
Bus n.42 or n.44 leaving from Piazza Oberdan in Trieste, change bus in Prosecco taking n.42 until Prepotto del Carso
Offered by
alpeadria.live
34011 - Prepotto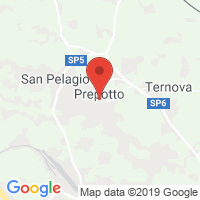 1 Reviews
Michele (Prosecco)
Michele was an excellent and attentive host. He is clearly very knowledgeable about the area and the culture. The vineyard/wine-tasting, visit to the village, lunch, and hike were great. Our group was very happy with the tour and highly recommend all of it.
by Joseph on 06/22/2019
More offers from this partner