A PROMENADE WITH GALILEO GALILEI
On this Made of Tuscany tour we honor the man who became known as the father of modern science, Galileo Galilei.
"Nature is an open book ... Mathematics is the alphabet with which God wrote the universe" - Galileo Galilei
AND YET IT MOVES!
A small group will travel to the places in Florence that testify to his greatness as an astronomer, physicist, and engineer
you will be told about his known and also secret moments of his life and his main relashionships: his daughters, his friends, the Medicis and the Clergymen!
The famous Museo Galileo, the Museum of Science dedicated to the astronomer holds around 1500 unique scientific instruments from the past.
Venue
Meetin point h 10:45 am

Fontana del Nettuno, Piazza della Signoria, Firenze, FI, Italia
Firenze Santa Maria Novella
Offered by
Florence Tours by Made of Tuscany
08248 - Strathmere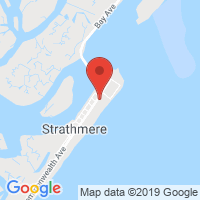 0 Reviews
Unfortunately there are no reviews available. Be the first to review A PROMENADE WITH GALILEO GALILEI.
know betterbook bettergo better
TripAdvisor Traveler Rating
293 Reviews
More offers from this partner