Trabi Limousine Tour in Berlin
The East German Trabant has been revived for this city tour. With its own chauffeur, it drives you through the streets of the capital to the best places Berlin has to offer. Stops can be made at each desired sight.
Nostalgic feeling in the 7 m stretch limousine
Individually definable route
Photo stops at the most inspiring sights in Berlin
Included
1 hour city tour, chauffeur, live-city tour and photo stops, 1 bottle of sparkling wine or juice and water, individualized route
Duration
1 Hour
Participants
Up to 10 participants, 5 people per car
Categories
Car Tours, Sightseeing Tours, Car Tours in Berlin, Car Tours in Berlin
Languages
German, English
Opening hours
02/21/2017 – 01/31/2021
Daily 08:00 - 22:00

Region
Berlin, Berlin
Requirements
Basic mobility needed (getting in and out a bit more difficult)
Venue
The exact starting point will be agreed after booking with the provider.
Innenstadt Berlin - Hotel-Abholung oder freier Treffpunkt
Unter den Linden 1, 10117 Berlin, Deutschland
Good public transport in the city of Berlin
Offered by
Trabi-XXL Trabant Stretchlimousinen und mehr
10117 - Berlin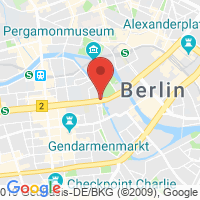 Further information
The German metropolis can be visited on a guided tour with a very special vehicle. The Trabant - one of the most recognizable symbols of the GDR - has been revived for this tour service. By being accompanied in a 7 m long stretch limousine, you are guaranteed to receive the attention of passers-by on the street.
The tour can start at any point in Berlin and the chaffeur can drive the participants to their desired sights as part of a tailor-made tour for you. Along the way you can drink some nice sparkling wine or juice and water.
At each desired location, you have the opportunity stop for a photo break with the Trabant in front of the Brandenburg Gate, Victory Column or East Side Gallery for special memories. Experience what it feels like to be a VIP as the limousine drives through the government district including the impressive Reichstag building.
As the tour approaches the end, you will choose a convenient ending point, from there you can decide go to a restaurant or hotel or otherwise continue to explore the city by foot.
1 Reviews
Überraschung zum Junggesellinnenabschied ...
...gelungen.Einfach nur Super!Organisation reibungslos, Service super freundlich,aufmerksam und flexibel.Definitiv empfehlenswert!!!
by Stöpselag on 05/21/2013
know betterbook bettergo better
TripAdvisor Traveler Rating
222 Reviews
More offers from this partner