Torchlit Hike in the Bavarian Alps (10+ Participants)
–5%
A hike across crisp snow, flickering torch light and the landscapes of the Bavarian Alps: This guided tour will lead you through moutain landscapes at night while you light your way with your torch. The exact route will be arranged with the provider.
Individual route
Night hike in the Bavarian Alps
Local Guide
Venue
Further details of the meeting point will be given by the provider after booking

Bergbahnstraße 1, 83661, Lenggries, Deutschland
Offered by
Montevia
83661 - Lenggries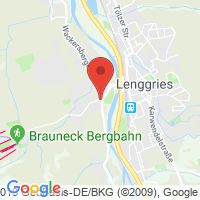 Further information
A hike through wintery nature is always fun. Matters get more exciting when you hike through the mountain landscape at night equipped with nothing but a torch.
An experienced local guide will lead the group. Every participant will be issued with their own torch and use it to light their way. This tour can be booked by groups of at at least 10 participants. An individual route will be established based on performance levels and goal setting.
0 Reviews
Unfortunately there are no reviews available. Be the first to review Torchlit Hike in the Bavarian Alps (10+ Participants).
More offers from this partner