The Italian Job Classic Mini Tour of London
This unique tour pays homage to the classic 1969 British film "The Italian Job" where you will take part in a mock robbery with gold from Italy stashed in the back of your Mini Cooper. At the same time, you will see many of the great highlights of London as you make your getaway!
See highlights including Buckingham Palace, the West End, Tower of London and Tower Bridge
Take part in the "Italian Job" as you dress in blue boiler suits and tweed hat as worn by Charlie Crocker (played by Michael Caine) in the film.
Ride in a classic Mini Cooper
Venue
The Old Star Pub
66 Broadway, London, Greater London, United Kingdom
Tube: St James's Park
Offered by
smallcarBIGCITY
SW1H 0DB - London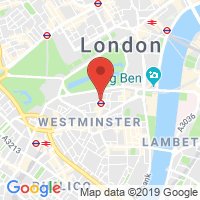 Further information
The "Italian Job" is one of the most iconic British movies filmed in 1969 starring Michael Caine, Noël Coward, Benny Hill, Raf Vallone and Tony Beckley. The film is about a London gangster named Charlie Croker who tries to perform a large scale robbery of gold from Italy to Switzerland while trying to avoid the police and the Mafia in Mini Cooper vehicles.
In this tour, you will explore the streets of London while wearing a boiler suit and tweed cap as you plan a getaway and avoid law officials. With gold at the back of your Mini Cooper, you will pass through the narrow streets of the city and see many of London's famous attractions.
Sights of interest include:
Westminster Abbey
Houses of Parliament
Buckingham Palace
The West End
Tower of London
London Bridge
Ancient Roman Area
Big Ben
St Pauls Cathedral
Tower Bridge
Leicester Square
0 Reviews
Unfortunately there are no reviews available. Be the first to review The Italian Job Classic Mini Tour of London.
know betterbook bettergo better
TripAdvisor Traveler Rating
890 Reviews