Thai Massage in Berlin - Relax at Janel Massage & Beauty in Berlin
Experience 60 minutes of traditional Thai massage in Berlin and release the tension from the everyday life. Book now quickly and easily and enjoy a 6% discount, saving 3 Euros and get a fresh vitamin drink for free.
Enjoy a 60 minutes Thai massage in Berlin
Experience the soothing effect of the traditional Thai-massage to body, mind and soul
Have a different type of a short holiday at Janel Massage & Beauty
Enjoy a 6% discount when booking online and save 3 Euros
Venue
Kaiserin-Augusta-Allee 44
Kaiserin-Augusta-Allee 44, 10589 Berlin
Offered by
Janel Massage & Beauty
10589 - Berlin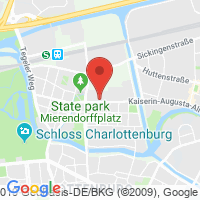 Further information
Do you crave a short holiday, in which you can relax every tensed muscle that you might have? Escape from the everyday life and start relaxing because you don't need to pack or apply for a visa...sounds impossible? - Not at all! Janel Massage & Beauty in Berlin has the perfect Thai massage to sweeten up your day.
The 60-minute massage is a combination of different stretching positions and movements, joint mobilisation and pressure point massage. With gentle stretching and rhythmic pressure from palms and thumbs, the 10 selected "energy lines" will be worked on. According to the Ayurvedic teachings, these run through the body as an energized network and keep the body in balance. Therefore, the Thai Massage targets the energy flow of the body and improves the well-being in a natural way and in a short amount of time.
2 Reviews
by Jamie Wagner on 10/16/2012
by Alfred Koch on 09/05/2012