Spend the Night in the Jail Hotel in Lucerne
This former prison was renovated into a hotel and offers those who are interested the opportunity to feel like a criminal for 1 or more nights. The realistic jail cell provides a genuine jail experience.
Combination of the modern and historical
Free entrance to Club Alcatraz
Jail like atmosphere
Venue
Löwengraben 18
Löwengraben 18, 6004 Luzern
Offered by
Jailhotel Löwengraben
6004 - Lucerne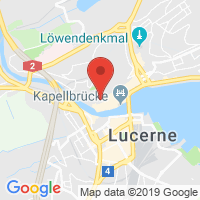 Further information
The historical prison in Lucerne was built in 1862 and used as an actual prison until 1998. The cells, in which criminals would have to wait out their sentence, are now able to be experienced by our guests. Individual cells are generally comprised only of 1 bunk bed, 1 shower, and 1 toilet. An adventure based on reality. A very important difference from the earlier jail cells is that the guests of the Jail Hotel can leave whenever they wish. The breakfast in the bar and lounge area is included. And free wifi is available as well.
Check-out: 11:00
Check-in: 15:00
The city of Lucerne is the cultural hub of central Switzerland and was founded during the Roman era. Lucerne impresses it visitors today by combining the modern and its historical roots. The Jail Hotel is located in the Altstadt (old city) and is only a few minutes away from the central train station on foot. There are also countless bars and restaurants in the area. The entrance to the bar (Club Alcatraz) that is associated with the hotel is free for Jail Hotel guests.
0 Reviews
Unfortunately there are no reviews available. Be the first to review Spend the Night in the Jail Hotel in Lucerne.