Come over and discover another aspect of cooking with these soirées dedicated to world cuisine.
Set off to far away countries for an evening and discover the exotic flavours of India, Vietnam, Japan….
One Friday per month at 7.30pm
A way to discover différent flavors.
A cooking class on evening.
Venue
CUISINE SUR COURS Atelier gastronomique
75 Avenue Alfred Borriglione, 06100 Nice, France/ www.cuisinesurcours.com
tramway: stop at "valrose université"
Offered by
Cuisine sur cours Atelier gastronomique
06100 - Nice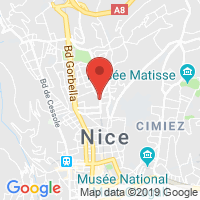 Further information
As a creative gourmet chef who is always seeking out innovation, Aude excels at sharing her knowledge, tips, and tricks. With her help, your dishes will always be a success without spending hours in the kitchen, and you will fully enjoy cooking for yourself or your family and friends.
4 Reviews
Cadeau anniversaire
Bnjr, mon pote à apprécier son cadeau anniversaire!!
by loic le cam on 08/15/2019
Très bonne expérience conviviale et instructive
Oui à recommander
by Najouah Adjini on 05/11/2018
c'était un cadeau....
Je réponds à votre deuxième demande juste par politesse et après avoir transféré la première à ma fille !!!! sans doute très prise par son travail elle n'a pas donné son avis.
Désolée de ne pouvoir répondre à votre enquête n'ayant pas pratiqué... votre sondage doit être adressé au participant(e) et pas à l'acheteur( nous ne devons pas être le seul cas...)
Cordialement

by Martine Romany on 03/31/2018
bonjour, Désolée que vous ayez été incommodée mais je ne vous ai jamais envoyé de questionnaire. Pouvez vous me dire, si vous avez un petit moment, de qui vient l'email, afin que je puisse vérifier et ne pas importuner d'autres personnes? cordialement.
know betterbook bettergo better
TripAdvisor Traveler Rating
98 Reviews
More offers from this partner