Segway Parcours with Subsequent Buffet
This parcours is fun and challenging at the same time: different obstacles have to be overcome on the Segway. The parcours can be attempted in summer as well as in winter. As a reward, a rich buffet is available for participants afterward.
Available in all weather conditions
No minimum age or driver's license necessary
Varied Segway parcours
Included
3.5 hour Segway event, 30 minutes of which are Segway driving, helmet and safety vest, buffet meal
Not included
Beverages
Duration
3 Hours 30 Minutes
Bring along
Bicycle helmet, if needed
Participants
Groups of 9 to 10 participants
Categories
Segway, Driving, Segway in Kamen, Segway in North Rhine-Westphalia, Segway in Ruhr
Languages
German, English
Opening hours
01/01/2013 – 01/01/2029
Daily 13:00 - 19:00

Region
Kamen, North Rhine-Westphalia, Ruhr
Requirements
Weight: 45kg to 118kg
Venue

Robert-Koch-Straße 43, 59174, Kamen, Deutschland
Parking available
Bus C24: Kaiserau stop, Kamen-Methler then 2 minutes on foot
Offered by
Do Fun
59174 - Kamen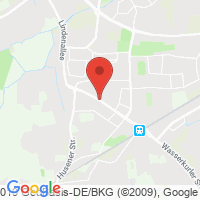 Further information
This Segway event promises variety and fun during summer and winter. During good weather the parcours will be built in the Biergarten of a restaurant in Kamen near Dortmund. If the weather is not playing along then there is an opportunity to build the obstacles indoors.
The event has an overall duration of 3.5 hours. Participants will spend about 30 minutes of this time zipping around on their Segway. The challenge consists of overcoming the various obstacles by shifting your weight to steer your modern vehicle. The event is under the supervision of an experienced trainer and first time drivers will receive a short briefing in how to operate the Segway.
Subsequently, all participants are free to eat at their hearts content at an ample buffet. Delicacies such as soups, sides, salads, meats, fish and desserts cover all possible tastes and wishes. Beverages are not included.
0 Reviews
Unfortunately there are no reviews available. Be the first to review Segway Parcours with Subsequent Buffet.
More offers from this partner