Deep in the valley, near Rein in Taufers/Riva di Tures, there is one of the most beautiful ice palaces in all of South Tyrol. In the coldest corner of the Ahrntal/Valle Aurina, several smaller waterfalls invite you to take your first vertical steps on ice.
Climbing on frozen waterfalls
Guidance from certified mountain guides
addictive
Included

- Anleitung durch einen staatlich geprüften Bergführer
- Leihmaterial (Seile, Klettergurt, Helm, Steigeisen, Eispickel)

Duration
2 Hours
Bring along

stable hiking boots (at least ankle high), alternatively snowboard boots Kno ski boota
winter clothing
thin gloves
cap

Participants
maximum 9 persons
Categories
Climbing, Sport, Climbing in Trentino-Alto Adige
Languages
German, English, Italian
Opening hours
Region
Trentino-Alto Adige
Requirements

normal physical fitness
Venue
Jausenstation Angerer
Unnamed Road, 39032 Campo Tures BZ, Italien
parking for free
Offered by
Kreaktiv KG
39032 - Bozen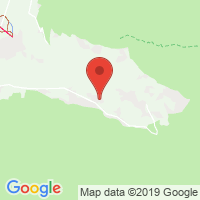 Further information
Ice climbing was first tried on frozen waterfalls revealed by the melting of glaciers. And what an adventure it is! For most people the mere thought of moving vertically along steep ice is unimaginable. It is not that difficult, though. Under the guidance of an experienced mountain guide, well equipped with crampons and specially developed tools in your hands, you will soon discover how much fun ice climbing can be. It certainly is the most spectacular alpine winter sport; ramming the front jags of your crampons into the ice for the very first time is an exciting moment. The various modern tools you will use to stabilise yourself in the icy wall are a long way from the formerly used traditional ice pick. Once you have mastered a few basic techniques and are feeling confident, ice climbing will no longer seem impossible to you. We will give you many useful tips and show you tricks. Our sample course is held on perfectly safe ice and beginners are carefully secured. The potential of becoming addicted to this frosty thrill is the biggest danger you will find yourself in.
0 Reviews
Unfortunately there are no reviews available. Be the first to review Ice climbing.
know betterbook bettergo better
TripAdvisor Traveler Rating
9 Reviews
More offers from this partner