Sagrada Familia Private Tour, Independent Interior Visit
In this 1-hour and a half tour you will explore the magnificent Sagrada Familia, arguably the most famous landmark of Barcelona. Designed meticulously by the great architect Antoni Gaudí, this work of art has taken over 100 years to build and contains the finest architecture in the city.
Private tour guide for a more personalized experience
Sagrada Familia entrance ticket with "skip the line" service
Great overview and orientation of the city
Multiple times offered throughout the day
Included

• Private tour guide, your guide will meet you at your hotel/apartment.

• A welcome pack with a bottle of water and a city map.

• Sagrada Familia entrance fee (not the towers) "Skip the line service".

• Public transport tickets.

Not included

• Food and drinks, unless specified

• Gratuities (optional)

Duration
1 Hour 30 Minutes
Participants
Tour takes place from 2 to 10 participants.
Categories
Sightseeing Tours, Explore & Discover, Sightseeing Tours in Barcelona, Sightseeing Tours in Catalunya
Languages
English, French, German, Spanish, Portuguese
Region
Barcelona, Catalunya
Requirements

Hotel details or apartment address.

Important information

IMPORTANT: When you go inside the church you have the possibility to go up one of the towers, it has an extra cost of 14€ per person (you have to be fit to go up/down stairs), the operator NEEDS to know in advance if you are interested to do it as the availability of the tickets is very limited.
Venue
Please let us know your hotel details or apartment address so the tour guide will meet you there.
Your guide will meet you at your Barcelona hotel/apartment where the walking tour will begin
Barcelona, Spain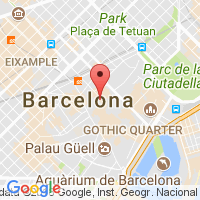 Further information
Once your guide meets you at your hotel, you will start this 1.5-hour experience heading to the Sagrada Familia by public transport. Everyday thousands of tourists visit the Sagrada Familia, the most important work of the genius Antoni Gaudí.
We will discover the secrets of the Sagrada Familia from outside in great detail and at the end of the tour you will be able to go inside the church on your own and stay there as much as you want, you will benefit from the "skip the line" service so forget about the queues as the entrance ticket is included!
We will discover the meticulously designed exterior which is richly decorated with scenes and events from the Bible. As Gaudí was a deeply religious man, it is no surprise to discover that he used a lot of his creative energy and time to realize his vision for the church and he was even dubbed "God's Architect".
2 Reviews
Besser geht's nicht!
Keinerlei Schwierigkeiten, schon bei der Bestellung Freude, als wir mit Foto und Namen unseren Reiseführer Allan kennenlernen durften. Er holte uns beim Hotel ab und wir spazierten gemütlich zur Sagrada Familia. Dabei "lernten" wir anschaulich und leicht nebenbei über die Stadtgeschichte... Allan gestaltete die Führung abwechslungsreich, Kind- und jugendgerecht und doch mit Ernsthaftigkeit. Die Entscheidung die SAGRADA Familia so persönlich kennenzulernen war supergut und ihr Geld wirklich wert!!!
by Elisabeth Kutmon on 8/24/2017
Einfach toll!
Der Führer war ausgesprochen kompetent, dazu charmant. Ging auf alle Fragen ein; so interessante Führung, dass wir den Dauerregen überhaupt nicht registriert haben. Es gab so viele Erklärungen zu Details, die wir nie selbst entdeckt, geschweige denn hätten erklären können. Es war natürlich besonders schön, dass wir nur zur zweit in der Kleingruppe waren.
Es gab keinerlei Schwierigkeiten; eine kleine Verspätung, die ja immer vorkommen kann, wurde prompt geklärt, so dass wir uns sehr gut versorgt fühlten.
Ich empfehle dieses Angebot allen, die offen für Neues sind, sich gern überraschen lassen und Liebe zum Detail haben.
by Gitta Sch. on 5/3/2017
More offers from this partner