Ride a Vespa through the Morainic hills
Don't miss the chance to explore the countryside of Verona and Lake Garda! Ride a Vespa through wineyards and old villages, taste some delicious italian food and fill your soul with amazing views while driving up and down the hills.
Discover the countryside riding a Vespa through wineyards and old villages
Fill your eyes with breathtaking views while driving along the hills
Stop for a coffe break and wander around a small and picturesque flea market
Venue
Valeggio Vespa Rental
Via Girolamo Gottardi, 3, 37067 Valeggio sul Mincio VR, Italia
The Vespa shop offers free parking for all guests
Offered by
Verona In Tour
- Valeggio Sul Mincio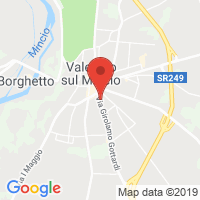 Further information
Meet the guide at the Vespa rental in Valeggio sul Mincio to collect Vespa scooters (125cc). It will be a fun and easy drive to discover the beautiful area of the morainic hills. The journey winds through the medieval villages of Volta Mantovana, Cavriana, Solferino, Madonna della Scoperta, Castellaro Lagusello and Monzambano. During the trip we stop in some of the most spectacular places of historical interest for a short visit and photos. Have a coffee break or typical italian aperitif in a small picturesque village, immersing yourself in the taste and flavors of the area. The way back to Valeggio features some of the most scenic routes of Parco del Mincio.
0 Reviews
Unfortunately there are no reviews available. Be the first to review Ride a Vespa through the Morainic hills.
know betterbook bettergo better
TripAdvisor Traveler Rating
4 Reviews
More offers from this partner