Quad Taster Tour in the Leipzig Lake District - Hainer See
After a breifing, the quad tour takes you through the beautiful landscape of Hainer See in Leipzig. Participants will pass the beach where they can test their newly acquired driving skills through meadows and forest trails.
Drive along the beach of the lake villages of Hainer and Kahnsdorf
Tour through the territory of the former open Witznitz pit
Master the natural obstacle course
Included
2 hour 30 minute Quad tour with instruction, tour guide, rental helmet and final cleaning
Not included

Leihhelm ( 3€ Nutzungsgebühr )

Sturmhaube ( 2€ Kaufpreis )

Regenponcho ( 5€ Kaufpreis )

Duration
2 Hours 30 Minutes
Bring along
Valid ID and driver's license, weather suitable clothing and sturdy shoes, gloves if necessary
Participants
Groups of 4 to 8 drivers, individual bookings are welcome
Categories
Quad Tours, Quad Bikes, Quad Tours in Neukieritzsch, Quad Tours in Saxony
Languages
German, English
Opening hours
04/05/2019 – 11/17/2019
Mon, Tue, Wed, Thu 10:00 - 16:00
Fri 11:00 - 13:00

Region
Neukieritzsch, Saxony
Requirements
Minimum age: 18 years, with at least a Class B driving license, minimum height of driver: 1.50m, minimum height of passenger: 1.40m
Important information

Dauer : 2h
Venue
The meeting point is on the road at "Lagoon 13" in Kahnsdorf
Kahnsdorf
An der Lagune 13, Neukieritzsch, Deutschland
Parking available
Bus: Karl-Liebknecht-Straße stop, the meeting point is 8 minutes by foot
Offered by
Wiggela Fun Cars
04552 - Neukieritzsch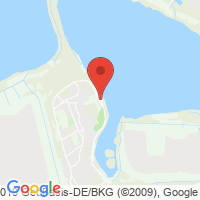 Further information
Using a Quad bike, this guided tour will take participants through the beautiful countryside of the former open pit of the Hainer See in Leipzig. In 2010, the open pit was flooded to create 3 large lakes: the Kahnsdorfer, the Hainer and the Haubitzer.
After the professional briefing, the tour will start in Lagoon 13 in Kahnsdorfer. An experienced tour guide will lead the group and give information on the mining area and the changes that have occurred. The participants will use their newly acquired driving skills to travel through meadows, paths and off-road terrain along the beaches of the lake villages of Hainer and Kahnsdorf. The natural obstacle course also offers itself a challenge when returning back to the starting point.
0 Reviews
Unfortunately there are no reviews available. Be the first to review Quad Taster Tour in the Leipzig Lake District - Hainer See.
More offers from this partner