Private City Tour through Berlin - "Dreams and Utopias"
Berlin has many tales and crazy stories to tell, which you can discover during this guided tour. Learn about the dreams and utopias Berlin's inhabitants have followed. Understand how the city has evolved and how it has become a cutting-edge center and diverse place to live.
Informative and interesting histories about Berlin
Walking tour with a local guide
Discover the impressive Karl-Marx-Allee, the unique EastSideGallery and the history-rich Oberbaumbrücke
Duration
2 Hours 30 Minutes
Participants
Group size is limited to 6 people, groups of 7 or more please contact Group Support
Categories
Historical Tours, Other Themed Tours, Themed Tours, Historical Tours in Berlin, Other Themed Tours in Berlin, Historical Tours in Berlin, Other Themed Tours in Berlin
Languages
German, English
Opening hours
01/01/2013 – 01/01/2023
Sun, Tue, Wed, Thu, Fri, Sat 09:00 - 20:00

Region
Berlin, Berlin
Important information
You have the option of getting picked up from your hotel by the tour-guide.
Venue
The meeting point will be agreed on individually with the provider.

Mitte, Berlin, Germany
Offered by
Dickes B an der Spree
13585 - Berlin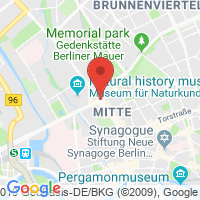 Further information
Tour Berlin with the theme "Dreams and Utopias" . Starting in the center of Berlin, this walking tour will lead you to the Friedrichshain. It aims to help the participants discover the dreams, wishes and utopias of Berlin's inhabitants over the past decades and show them what the outcomes were.
The first stop of the tour is Karl-Marx-Allee, which after WWII resembled much more a desert of rubble than a street. It was the perfect image to get the people going and let imagination and dreams take over and create a fresh start in Berlin. Nowadays, this avenue is Berlin's longest historical memorial.
You will then see and learn about the infamous Silesian Station, which became the Ostbahnhof, and continue to the world's largest open-air gallery, East Side Gallery. Here are presented the dreams and hopes of 118 artists from all over the world, about the promising events that changed the face of Germany and Berlin at the end of the 1980's.
The last stop of this tour is one of Berlin's most beautiful bridges, the Oberbaumbrücke. In the middle ages it was a border city and during Berlin's division, a crossing point between the east and west parts of the city. Nowadays, the bridge links Friedrichshain and Kreuzberg, former boroughs that were divided by the Berlin Wall, and has become an important symbol of Berlin's unity.
0 Reviews
Unfortunately there are no reviews available. Be the first to review Private City Tour through Berlin - "Dreams and Utopias".