Visit the most significant Czech monument- an ancient symbol of the Czech State with a long tradition.Learn about its history and the most important monarchs who ruled the Czech Lands from the heights of the Prague Castle.See St.Vitus Cathedral, Old Royal Palace, St. George's Basilica and much more.
Spectacular view of Prague Castle from the Charles Bridge
Panoramatic tram ride
St. George's Basilica
Prague Castle
St.Vitus Cathedral
Breathtaking city views
Venue
In front of the Charles Bridge, at Křižovnické square, by the Statue Charles IV.,our guide will hold orange umbrella
Pomník Karla IV., Staré Město, Praha-Praha 1, Česko
Tram station Staroměstská- tram number 2, 17,18, Subway station Staroměstská- line green
Offered by
Fun in Prague
- Prague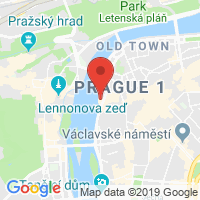 Further information
Prague Castle, a seat of Czech rulers for more than 1200 years, is the largest coherent castle complex in the world, with an area of almost 70,000 m². This UNESCO World Heritage site consists of a large-scale composition of palaces and ecclesiastical buildings of various age and architectural styles, which makes it the most visited monument in the Czech Republic.
Meet your guide in the historical centre to start your tour with a romantic stroll across the Charles Bridge. Enjoy a breathtaking panorama of the Prague Castle from the river before you rest your feet a bit by taking a tram and enjoying the beautiful view on the way up to the Prague Castle.
Explore the glorious royal past of the Czech Lands and listen to the most interesting stories from the turbulent history of our country. Admire a monumental splendor of the gothic St. Vitus Cathedral which construction took nearly 600 years! Learn about the crypt where Czech kings are buried, and the Crown Chamber, where the Crown Jewels are kept. Marvel at the beauty of the The Last Judgment Mosaic and the Old Royal Palace. Get to know the St. George's Basilica, the oldest surviving church building within Prague Castle which belongs to the oldest convent in the Czech Lands - Benedictine St. George's Abbey. After all this and even much more, as a highlight of the tour, you also get one of the best views over the city.
0 Reviews
Unfortunately there are no reviews available. Be the first to review Prague Castle - EN.
More offers from this partner