Organ Concert in St Stephen's Basilica Budapest
The excellent acoustics of St Stephen's Basilica is a great place for an organ concert where you can enjoy the world famous arias night after night. The program of the concert was adapted by Miklos Teleki who is among one of the best organists in Hungary.
Classical melodies from composers including Mozart, Vivaldi, Liszt, Bach, Schubert and more
Visit the magnificent St. Stephen's Basilica which is one of the most beautiful neo-classical buildings of Budapest
World famous arias
Included

70 minute organ concert

Duration
70 Minutes
Participants
1 - 300 spectators
Categories
Concerts, Concerts & Festivals, Concerts in Budapest, Concerts in Budapest
Languages
English
Opening hours
Region
Budapest, Budapest
Important information

It is recommended to be at the venue half an hour before the concert starts at 20:00. Seats are selected on a first come first served basis. Please see the enclosed PDF for a map of the seating area in order to help you book your seat for this event.

In case of pick up & drop off service

Be ready at the reception of your accommodation- 30-40 minutes PRIOR to the start of your activity and please note that the exact time of your pick up is based on the traffic and the popularity of the service on the selected date
In case you are staying in an accommodation without a reception desk, please wait outside of your accommodation for your chauffeur
Provide the exact address and name of your accommodation within the city limits of Budapest
Provide your phone number for the organising company. In case you have not done it during the booking process please send it to the following address: office@ticket.info.hu
Keep your phone charged and turned on, on the day of your activity. In case your phone does not have coverage in Hungary and roaming services are not enabled, please make sure to check your emails frequently for updates from the organiser.
Answer your phone when our colleagues are calling you on the day of your activity or reply to the email sent in case you are not available via phone.In order you would not like to use the drop off service we are not able to provide a partial refund for the drop off part of the service.
You are entitled to a refund in case your complaints reflect the errors of the organising company and in case you have made a phone call to one of the below mentioned phone numbers at the site and time of your issue.
This service is NOT a private transfer, hence we are not able to guarantee exclusivity during your transfer. We are not able to take responsibility from any delays caused by other guests.
Please note: Fulfillment of last minute pick-up, drop-off requests received on the day of the program are not guaranteed and based on the available drivers.
In the case of you not showing up for the pick-up in time and missing the performance as a consequence, we will reschedule your event for a later time if are able to, but without the transfer service.If this is not a possibility or you leave Budapest, the organizer will not be able to refund money to you for any of these services.
Please note: In case the aforementioned conditions are not met, we are not liable to provide a refundIn case you have any queries regarding your pick up, drop off service please call the following phone number: +361 317 2754

Additional information
Basilica Seating Categories.pdf
Venue
Saint Stephen Basilica
1051 Budapest, V. kerület, Szent István tér 1, Hungary
Metro: Arany János (2 minutes by foot)
Offered by
Hungária Koncert Kft
1051 - Budapest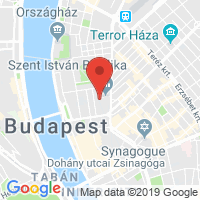 Further information
The St. Stephen's Basilica is arguably the most beautiful neo-classical buildings of the Hungarian capital. The church provides excellent acoustics which makes it ideal for an organ concert.
The organist Miklos Teleki is responsbile for creating the program of the concert with the arias being performed by Kolos Kováts. The flute is performed by Eleonóra Krusic known for having played in orchestras in Barcelona, Zurich, Graz and Vienna.
Sample Program
Wolfgang Amadeus Mozart (1756-1791): Fantasie in F minor K 506
Alessandro Stradella (1639-1682): Pietà Signore
Tomaso Albinoni (1671-1751): Adagio
Liszt Ferenc (1811-1886) - Camille Saint-Saёns (1835-1921): Legend in A major (St. Francis of Assisi's Sermon to the Birds)
Giuseppe Verdi (1813-1901): Prayer of Fiesco from opera Simone Boccanegra
Johann Sebastian Bach (1685-1750): Polonaise, Minuet and Badinerie from Suite in B minor BWV 1067
Johann Sebastian Bach: Toccata and Fugue in D minor BWV 565
We reserve the right to change the programme.
0 Reviews
Unfortunately there are no reviews available. Be the first to review Organ Concert in St Stephen's Basilica Budapest.
know betterbook bettergo better
TripAdvisor Traveler Rating
3790 Reviews
More offers from this partner