Porto Moniz Lava Pools & Skywalk in Open Roof 4x4 Tour
Cabo Girão with the famous Skywalk, São Vicente Vineyards, Natural Volcanic Pools at Seixal and Porto Moniz, Paúl da Serra the biggest plateau in Madeira.
Cabo Girão, the highest Sea Cliff in Europe
São Vicente Vineyards
Natural volcanic pools at Porto Moniz and Seixal
Paul da Serra Plateau
Included

Professional Guide
Hotel Pickup and Drop-off (Funchal-Caniço)
4X4 tour
All insurances in accordance to the Portuguese Law
Safety Instructions + First Aids Kit
Local Taxes
WiFi

Not included

Food & Drinks

Duration
7 Hours
Categories
Car Tours, Sightseeing Tours, Car Tours in Funchal, Car Tours in Madeira
Languages
English, French, Spanish, Portuguese
Opening hours
Region
Funchal, Madeira
Important information

Pick up 08h45-09h00 in Funchal Area. Caniço 8:30

Please provide Accommodation/hotel name and room number.
Venue
Free Pick up between 08h45 and 09h00 in Funchal Area. Caniço: 08h30. Please provide Accommodation/hotel name and room number or a meeting point address.

Av. Do Mar 14, 9000-900 Funchal, Portugal
Offered by
True Spirit
9000-900 - Funchal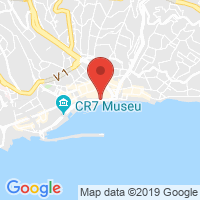 Further information
From Funchal we go to São Vicente in the North Coast, known by its vineyards, volcanic caves and Madeira wine production. Here, we visit one of the most famous viewpoints, where you can see a waterfall that by resembling a bride's veil got its name Véu da Noiva.
Afterwards we stop at the natural volcanic pools in Seixal, where we will have the opportunity to swim in crystalline waters and enjoy the beautiful scenery around them. We will also visit Porto Moniz's lava pools which is one of the most visited places in Madeira.
Then we go uphill to Paúl da Serra, the biggest plateau of the island at nearly 1500 high with stunning views, for lunch break (not included) in a typical Madeiran restaurant.
To finish our tour, we will go to Cabo Girão, the highest Sea Cliff in Europe and second one in the World with 589 meters better known for its suspended glass floor Viewpoint, going throught Encumeada, where we can see spectacular views over the deep valleys of Ribeira Brava and São Vicente.
Available: Monday, Wednesday, Fridays
Duration:(+/-) 8 hours
1 Reviews
Flexible and friendly
The guide arrived promptly and was well informed. Although the tour covered a standard route there was a great deal of flexibility in how long we spent at each place so that we were able to make a few unscheduled stops to take photographs at particularly scenic parts of the route. For my wife and I who are both keen photographers, this was a big plus factor. The 'off road' part of the trip wasn't quite as extreme as anticipated, in fact many of the roads in Madiera were rather more severe in terms of gradient and unexpected obstacles, the only thing about the off road part was the lack of road surface!

There were no problems with the booking and we received rapid responses to emails and were able to sort the trip out very easily. Altogether it was a very relaxing and enjoyable time.

We heard about the tour from a link from the Expedia website where we booked the rest of our holiday. The link to this review page seems to have linked us to the German version of the review form, although our trip was actually in English!
by Stephen Penney on 09/18/2017
know betterbook bettergo better
TripAdvisor Traveler Rating
942 Reviews
More offers from this partner