MilanoCard - Tourist card of Milan
The Milano Card is the perfect accompaniment for any visit to the city of Milan. Not only does it entitle you to free public transport in the city but also substantial discounts on museum admissions, a free map of Milan, discount prices for football matches, photo printing and many more benefits.
Free access to public transport
Benfits for more than 20 top museums
Discounts up to 85% for +500 services in Milan (tours, restaurants, events etc)
Children under 10 years of age get a free additional card
Services in Venice, Rome and Florence
| | |
| --- | --- |
| Included | Free 24 hour or 3 day use of Milan public transport, 10% to 85% discounts for admissions to 20 museums, discounted football tickets, 10% to 50% discounts for various tours, restaurants, shops, official football stores and more |
| Duration | 1 or 2 Days |
| Categories | City Cards, Explore & Discover |
| Languages | English, French, German, Italian, Spanish |
| Opening hours | |
| Important information | Please exchange your Regiondo ticket for a Milano Card from any of the Milan Tourism Point offices across the city. |
| Additional information | MILANOCARD BROCHURE.pdf |
Venue
IMPORTANT INFORMATION The Regiondo Ticket must be exchanged at a Milan Tourism Point Office. Please refer below to the "Further Information" section for a list of locations and opening times.
Milan Tourism Point Offices
Piazza Duca D'Aosta, 1, 20125 Milan, Italy
Offered by
Imprese Falcon srl
20125 - Milan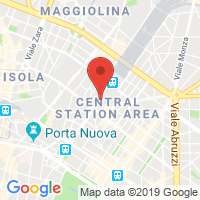 Further information
Every year, nearly 2 million tourists come to visit the spectacular and culturally rich city of Milan. With its history stretching all the way back to pre-Roman times, its status as an international fashion capital and home to European football giants Inter Milan and AC Milan - there is something for everyone to do in this great city.
With the Milano Card, you will have access to a wide range of benefits to help make your stay in Milan more enjoyable and save money on a wide range of attractions.
Here are some of the benefits included:
Free 24 hour - 3 day use of public transport in Milan plus 15% discount on high speed rail travel in Italy
Free entrance to Treasure of S. Ambrogio on Tuesdays and Museum of Art and Science on Wednesdays
10 to 85% discounts on admission fees for 20 museums
Free map of Milan
10% off admission see Leonardo da Vinci's "The Last Supper" painting (made famous by Dan Brown's "The Da Vinci Code")
For football fans: 12% discounts for football tickets and 15% discounts in the official Juventus, Inter Milan and AC Milan stores and San Siro stadium and museum tours.
10 - 50% discounts for over 200 restaurants, shops including the Ferrari store, Il Salvagente and La Scala shop.
Malpensa Airport: Access to facilities in the Sheraton Malpensa Hotel including 20% off dinner at the panoramic restaurant, access to exclusive lounge with buffet for 25€ p.p. and 15% off daily room use.
Free photo printing of up to 40 photos
Free additional card for children under 10 years of age
Please note that your Regiondo ticket is not a valid public transport ticket and must be exchanged for your Milano Card at one of the many Milan Tourism Point Offices which can be found in these locations:
Malpensa Airport: Autostradale Office T1 and T2 - Open everyday 8:00 am - 8:00 pm
Linate Airport: Autostradale Office - Open everyday 8:00 am - 8:00 pm
Orio al Serio Airport: Autostradale Office - Open everyday 8:00 am - 8:00 pm
Milan Central Station: Office located in the Mezzanine Floor - Open Monday, Tuesday, Thursday, Friday 9.00 am - 1.00 pm then 2.00 pm - 6.00pm; Saturday and Wednesday 9.00 am - 1.00 pm, closed on Sundays
Piazza Luigi di Savoia: Arrival area of the Airport Bus. Office open every day from 8.30 am to 7.30 pm
Via Orefici/Piazza Duomo: Open Tuesday - Sunday 10.00 am - 7.00 pm and Monday 2.00 pm - 7.00 pm
Cadorna Station: Arrival area of Malpensa Express Train. Office open Monday, Tuesday, Thursday, Friday 9.00 am - 1.00 pm then 2.00 pm - 6.00 pm; Saturday and Wednesday 9.00 am - 1.00 pm, closed on Sundays
1 Reviews
Leider keine konkreten Angaben über Dauer der Karte, siehe Begründung unten
Nach Ankunft Flughafen Mailand gab es folgende Information: Karte für öffentl. Verkehrsmittel 48 Stunden, also 2 Tage und Karte zum Einlösen Sehenswürdigkeiten gültig 72 Stunden, also 3 Tage. Die Karte wurde ab 8.3.15 erworben, demzufolge nur bis 9.3.15 Mitternacht gültig. So haben wir uns für den 10.3.15 jeweils 2 Tageskarten gekauft, die völlig unnötig waren zum Preis von je € 6,50, obwohl die Milano Card noch den ganzen Tag für den öffentl. Verkehr funktionierte. Wir haben dies ausprobiert. Also ganz schlechte difuse Information!!
by S.M. Blum on 03/19/2015