Medieval dinner in Prague - EN, DE, RU
Unforgettable medieval-style dinner and show in an atmospheric tavern located in the very heart of Prague Old Town! Watch the jugglers, swordsmen and beautiful belly dancers, listen to medieval music, all this while you eat your 5 course delicious meal with unlimited beers or wine or soft drinks.
5 course meal and all you can drink (beer, wine, soft drinks)
2.5 hour medieval performance incl. belly dancers, sword fight and fire show
Atmospheric medieval interior and music
Venue
In front of the Charles Bridge, at Křižovnické square, by the Statue Charles IV.,our guide will hold orange umbrella.
Pomník Karla IV., Staré Město, Praha-Praha 1, Česko
Tram and metro station Staroměstská
Offered by
Fun in Prague
- Prague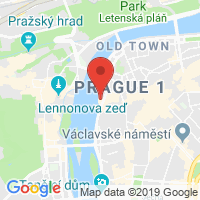 Further information
Are you ready for an evening of fun and merriment? Then welcome to a fascinating journey to the past! Once you reach the historical tavern, which is located right in the middle of the Old Town, take a steep stairway which leads deep into the darkness of old gothic cellars and – for this one night – also deep into the past. Let yourself be immersed in sights, sounds and smells that feel centuries old. Feel harsh and yet so romantic atmosphere which breathes on you from all sides!
Get seated by an innkeeper and let the show begin! Watch the jugglers, beautiful belly dancers with swords and live snakes, listen to medieval music but be careful – every now and then a sword fight flares up! So hold your jug of beer or goblet of wine and hope a musketeer does not challenge you to a duel!
While you eat a rich, 5 course dinner - enjoy the show that plays throughout the entire evening. There is plenty to look at, to listen to, but most importantly plenty to taste! And if you are lucky you get your destiny read from your palm by a real fortune –teller!
0 Reviews
Unfortunately there are no reviews available. Be the first to review Medieval dinner in Prague - EN, DE, RU.
More offers from this partner