Swimming lessons - At home / at sea - Saint Raphaël
Come and enjoy swimming lessons at home or at sea in Saint-Raphaël and its surroundings. You have the possibility to do this activity in group or alone.
Educational and recreational activity
Lessons at the beach
Individual or group lessons
Included

Equipment provided by the lifeguard

Not included

3€ / session corresponding to the travel expenses will be requested by the instructor

Duration
30 Minutes
Bring along

Bring a swimsuit and towel

Participants
Lessons from 1 to 6 people (at sea only)
Categories
Courses
Languages
English, French
Opening hours
Region
Saint-Raphaël, Provence-Alpes-Côte d'Azur
Requirements

Cette activité se fait sur prise de rendez-vous. Merci de nous contacter.

Important information

After you booked, we will confirm the availability within 24 hours.
No charges will be taken if the activity is not available.
Present directly your confirmation with your smartphone.
Venue
To be defined at the time of booking : at the customer's home, or at the beach. Between Saint Raphael and Fréjus
Var Sport Nature
Plage du Veillat, Saint-Raphaël, France
Offered by
Var Sport Nature
- Saint-Raphaël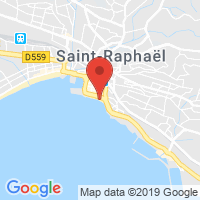 3 Reviews
Très bon cours cours de natation et professeur très pédagogue avec les enfants
Tout était parfait . La professeur Geraldine était très à l'ecoute des besoins de notre fils Cristo. À su s'adapter quand il était fatigué et l'a accompagné de manière évolutive afin qu'il n'ait plus peur de l'eau (en plongeant sa tête dans l'eau avec masque , chercher des objets sous l'eau .. ) nager sans brassard et juste avec une demi frite et plus rien finalement.
Elle apprend à l'enfant à prendre conscience que seul son corps qui flotte lui suffit pour savoir nager . Professeur à recommander ..vraiment très agréable et parfaitement à l écoute des besoins de l'enfant.


by Mrs. Cendrine Charpentier on 08/10/2019
Aucun regret, satisfait de la presttion
la monitrice Géraldine a vraiment été appréciée de l enfant de 4 ans et de ses parents , par son sens du contact, son calme, sa gentillesse. L'enfant n'a plus aucune appréhension de l'eau .
Je recommande
by Mrs. Claudine Grillet on 08/10/2019
Apprendre à nager en jouant
Nous avons beaucoup apprécié la maître-nageuse, Geraldine, très pédagogue.
30 minutes avec 2 enfants de niveau différent.
Cours de qualité. Merci.
by nathalie bernard on 08/09/2017