Camel Safari in Abu Dhabi
Camels, the so-called desert ships, served and still serve as a traditional mean of transport. This ride is a special way to explore the desert. The participants will enjoy the peace and comfort in the desert and escape the hectic city on a 30 minutes long ride.
In the footsteps of the Bedouins
Discover the desert on a back of a camel
Enjoy the silence in the desert
Escape the hectical metropolis
Relax in the desert camp
Included

Pick up/Drop off at your hotel, Malls, Abu Dhabi International Airport Terminal 3 (Lobby Premier Inn Hotel) or cruise terminal in Abu Dhabi
30 minutes (yearly) or 1-hour camel ride bookable (Nov.-March)
water, soft drinks

Not included

transfer outside Abu Dhabi
meals
personal spendings
tips

Bring along

Sunscreen (cloth, hat), sun cream, sunglasses, comfortable clothes

Categories
Animals & nature, Leisure Activities, Animals & nature in Abu Dhabi, Animals & nature in Abu Dhabi
Languages
English, Arabic
Opening hours
Region
Abu Dhabi, Abu Dhabi
Requirements

People suffering from back pain or pregnant women should not participate in this tour.

Important information

Due to weather conditions and / or holidays and during Ramadan the route can be changed slightly. If the tour has to be shifted (for example because of sandstorm or similar), an alternate date is agreed.

Cancellations up to 24 hours prior to departure - no charge - 100% of your money will be returned.
Cancellation up to 12 hours prior to the start of the tour - 50% charge - you will receive 50% of your money back.
Cancellation less than 12 hours prior to departure or No Show- 100% charge - No refund.
Venue
Please let us know the name and address of your hotel while booking. Pick up from your hotel / accommodation / cruise terminal in Abu Dhabi City is included in the price.

Abu Dhabi - United Arab Emirates
Offered by
Citygesichter GmbH Networking I Travel&Events I Marketing
- Abu Dhabi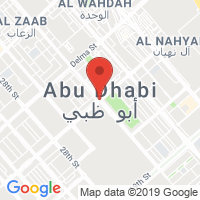 Further information
On the back of a camel, the participants explore the desert of Abu Dhabi.
The desert ships served and still serve as a traditional mean of transport.
This ride is a special way to explore the desert.
Enjoy the peace and silence in the desert and escape the hectic city - that is the relaxation.
After the camel ride, you can relax at the desert camp and exchange your experiences.
There is also of course time for photos.
6 Reviews
Kamelreiten u. Quadfahren ein Spaß für die ganze Familie
Wir würde pünktlich von unserem Fahrer Abful abgeholt, dieser war ausgesprochen freundlich und sympathisch.
In der Wüste angekommen ging's auch gleich auf die Kamele und los. Danach noch Quadfahren. Insgesamt ein sehr schöner und gelungener Ausflug. Zwar nicht ganz billig bei 4 Personen, aber dennoch diese Sache wert. Wir hatten viel Spaß!
by Dagmar on 04/30/2019
What a beautiful morning!
First of all we would like to say thank you to our guide Abdul Aziz who picked up us from our hotel in time. He was interested at the points what we want to do. It was a cool desert safari with amazing drive and a pleasure to ride on a camel. The booking with citygesichter was easy and without problems. We can recommend it to all the people who love this kind of adventure. Thank you, Aziz!
by Nicolett Schwarznecker on 03/10/2019
Dear Nicolett Schwarznecker, in the name of Aziz we would like to thank you for your rating. We were very pleased that your desert safari was so much fun for you. Maybe you will come again? Many greetings and all the best! Sylvia
Rundum zufrieden!
Es hat alles super geklappt. Die Tour wurde von heute auf morgen von uns gebucht. Eine Anfrage per Mail wegen der Durchführung wurde sofort beantwortet. Vielen Dank Sylvia für die schnelle und aufschlussreiche Konversation. Ich kann die Tour nur bestens empfehlen. Wir waren 2 Personen und saßen einzeln auf je einem Kamel für gute 30 Minuten ganz allein in der Wüste. Der Fahrer war super nett, pünktlich und hatte einen sehr guten Fahrstil.
by Bernd on 10/13/2018
Lieber Bernd, vielen lieben Dank, auch im Namen des ganzen Teams für die tolle Bewertung. Es freut uns sehr, dass Sie eine tolle Zeit hatten und sicherlich viele wunderbare Erinnerungen mitnehmen können. Wenn Sie mal wieder in der Nähe sind, freuen wir uns, Sie wieder zu sehen. Ganz herzliche Grüße und alles Liebe Sylvia Team Emirates4you Tour&Safari
More offers from this partner