Hot Air Balloon Ride in Regensburg
–5%
At the northernmost point along the Danube River you will circle around the historical old town of Regensburg from the dizzy heights of a hot air balloon ride. An experienced tour guide will be on hand to explain to you interesting facts and stories about the region and its surroundings.
Local pilot
Tradtional balloon ceremony
Discover a UNESCO World Cultural Heritage Site from above
Learn how to construct and dismantle a hot air balloon
Included
90 minute balloon ride, traditional balloon ceremony and certificate, GPS tracking software to download, return transfer
Duration
90 Minutes
Bring along
Comfortable and weather appropriate clothing, sturdy shoes, sunglasses and hat
Participants
For groups of up to 40 participants

Spectators free of charge
Categories
Hot Air Balloon Rides, Aerial Tours, Hot Air Balloon Rides in Lappersdorf, Hot Air Balloon Rides in Bavaria
Languages
German, English
Opening hours
09/01/2016 – 09/01/2025
Daily 08:00 - 20:00

Region
Lappersdorf, Bavaria
Requirements
Minimum age: 12 years, minors must be accompanied by a parent or guardian. Minimum height: 1.3m, normal physical health.
Important information

After buying the tickets please contact the organizer regarding the appointment. The contact details are on the ticket.
Venue
Meeting point is the car park at Aldi, from where you will travel together to the starting point.

Regendorfer Straße 3, 93138, Lappersdorf, Deutschland
Parking available
Offered by
Sky Adventure Ballonfahrten
93138 - Lappersdorf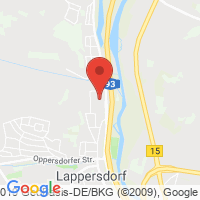 Further information
The old town of Regensburg, a UNESCO World Cultural Heritage Site, is definitely worth a trip. But from above the architectural works of the Upper Palatinate town is especially impressive.
Before the balloon ride over Regensburg begins you will construct the hot air balloon together in your group and with the help of an experienced pilot. He will explain to you the different steps to constructing the balloon.
Then the balloon will lift itself up from the ground and you will be able to marvel at the unique panorama over the town for the 90 minute journey. To end with the pilot will find a suitable place to land and where you will participate in a traditional balloon ceremony. After having dismantled the balloon together you will receive a certificate of your trip which you can take home as a souvenir.
0 Reviews
Unfortunately there are no reviews available. Be the first to review Hot Air Balloon Ride in Regensburg.
know betterbook bettergo better
TripAdvisor Traveler Rating
71 Reviews
More offers from this partner