High Ropes Climbing Tour Pelham
–10%
Surpass your limits and gain the advantages of experiential education up close and personal. This facility will offer enough opportunites for this while climbing in the high ropes climbing tour, at the climbing wall, at the "Pamper Pole" and the Giant Swing.
Strengthen your trust in others and in yourself
Trained experiential education specialists on-location
Classic concept of a high ropes climbing tour
Included
3 hours 30 minutes high ropes climbing tour, including safety briefing, climbing wall, "Pamper Pole" and giant swing, supervision by experienced trainers
Duration
3 Hours 30 Minutes
Bring along
Sturdy shoes, weather-appropriate clothing
Participants
Maximum of 60 participants, individual bookings welcome

Spectators free of charge
Categories
Adventure Parks, Leisure Activities
Languages
English, German
Opening hours
Region
Bavaria
Requirements
Minimum height: 140 cm
Important information
Underage participants can only climb when accompanied by a parent or guardian
Venue
Hochseilgarten Pelham
Pelham 10, 83093 Bad Endorf, Germany
Parking available
Bus 9511: Pelham stop, 3 minutes by foot
Offered by
83093 - Bad Endorf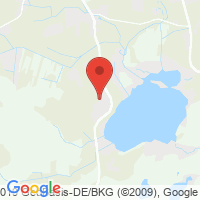 Further information
Dare to climb the heights, strengthen trust in yourself, your team members or friends and have fun while doing it. The high ropes climbing tour is suitable for many events: whether on your own, with family or friends, with your sports club or school class, as a company outing or corporate training seminar - we can put together the appropriate program for everyone.
The facility in designed in such a way that participants can run through the individual exercises in small groups. This fosters interaction with each other, team spirit, social skills and the ability to solve problems, just as classical experiential education requires.
The experienced trainers will accompany you throughout the facility to provide direct and individual support. This also increases safety and can provide stimulation to overcome the obstacles.
1 Reviews
by Jane Ludwig on 10/03/2012