Hand Made Fresh Pasta Cooking Class and Wine Tasting
Experience a hands-on guided Tuscan cooking class inside a Michelangiolo Buonarroti Home. Learn how to create fresh handmade pasta, tagliatelle, gnocchi and extraordinary ravioli. Taste food and sample excellent wine.
Experience creating a full Tuscan menu
Enjoy how we cook in Tuscany with our crew
Taste everything you created whilst drinking a good wine
Included

TuscanBites Chefs

All ingredients

Wine tasting

Block notes for recipes

Duration
4 Hours
Bring along

Please wear smart-casual dress clothes and comfortable shoes

Categories
Cooking courses, Culinary, Cooking courses in Firenze, Cooking courses in Toscana
Languages
English, Italian, Polish
Opening hours
Region
Firenze, Toscana
Important information

Schedule

MORNING CLASS

9:00 am – Arrival at our TuscanBites place – introduction – getting ready with apron, hands wash and gloves.9:15 am – Cooking class11:15 am – Tasting what you created

AFTERNOON CLASS

5:00 pm – Arrival at our TuscanBites place – introduction – getting ready with apron, hands wash and gloves.7:00 pm Cooking class7:15 pm – Tasting what you created
Venue
Near Santa Croce Square
Tuscan bites
Via dell'anguillara 37r - 50122 - Florence Italy
Offered by
TuscanBites
50122 - Firenze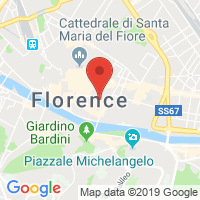 Further information
The first thing you will learn is the Handmade Pasta (tagliatelle) and sauces with fresh ingredients.The traditional way: from the dough to the cutting and ready to be cooked Tagliatelle.
After the tagliatelle, our chefs will teach you the special process to produce our Tuscan Bites Gnocchi, the potatoes dumplings, which are really a best seller.
Lastly the Ravioli filled with Tuscan Pecorino Cheese and Pears.The class will be held at TuscanBites place, the menu may be tailor made to your group likes.After the cooking class you will enjoy your hard work, tasting and enjoying a glass of your favorite wine or handcrafted beer.
Menu
Fresh Handmade Tagliatelle (choice of sauce: Ragù – Tomato and basil)
Handmade Potato Gnocchi (choice of sauce: Ragù – Tomato and basil – Butter and fresh sage leaves)
Handmade Ravioli and Pecorino cheese and pears inside with sauce of pistachio
All wet with our fabulous wine / beer
12 Reviews
Unforgettable experience
I came to the class with zero experience and zero expectations and can't believe what I learned and how easy and fun it was. Expect a few hours of laughter as you learn how simple it is to make these pastas by hand. I am home and already repeating what I learned. This is by far my absolute favorite memory of Florence.
by Suzanne Bram on 09/12/2019
Fantastic!
It was so amazing that we booked two more lessons during our two week stay in Florence! And now at home, I am re-creating the recipes and being quite successful at it :-) Cannot recommend highly enough.
by Cecilia Wu on 07/28/2019
Incredible Cooking Class with TuscanBites!!!
We had the best time at our cooking class with TuscanBites! We made tagliatelle, ravioli, and gnocchi, and it was all absolutely delicious!!! Our chef, Max, was extremely helpful and gave excellent directions at every step in the cooking process. Because of his excellent teaching, we have been able to replicate the dishes at home! Our cooking class was very small...there were only 6 of us cooking. We had plenty of space and didn't feel crowded. It was the perfect size group. We were with really fun people from other parts of the United States. This night was one of the highlights of our trip! We hope to be back and would take a different cooking class with them! Thank you, TuscanBites, for a fantastic experience!!!
by Stephanie Bird on 07/24/2019
More offers from this partner