Gellért Bath Entrance + Folklore Dance Show
The amusing folklore dance show offers a unique experience of the hungarian folk culture. Before the show enjoy an unforgettable bathing experience in Gellért, the most exclusive Turkish bath of Budapest
Spend a complete and relaxing day in Budapest
Two of the best things to do in the city, combined in one package!
Visit the most elegant spa of the Hungarian capital
Venue
Danube Palace
1051 Budapest, Zrínyi Street 5, Magyarország
Offered by
Hungária Koncert Kft
1051 - Budapest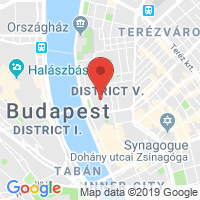 Further information
Spend a complete and relaxing day in Budapest with two of the best things to do in the city, combined in one package! Visit the most elegant spa of the Hungarian capital then complete your day with a traditional Folklore Performance!Enjoy a refreshing and relaxing day at Gellért, the most exclusive and internationally acclaimed original Turkish style thermal bath of Budapest!
Recharged with some true Hungarian spa experience, spend your night getting to know the vast Hungarian culture and witness an unparalleled folk show in a historical theatre!The Hungarian State Folk Ensemble, the Danube Folk Ensemble and the Hungaria Folk Ensemble & Orchestra are three of the best professional Hungarian folk ensembles with the longest tradition (since 1951, 1957 and 1952). The performed dances give the viewer a broad insight into Hungarian music, dance and costume heritage, covering traditions of former parts of Hungary as well.All three of the ensembles consist of 30 artists.
Their choreographies are based on authentic dances. Some of them were collected in isolated villages and date back hundreds of years. Through the performed dances you can get a broad view of the music, dance and costume heritage of Hungary and the Hungarian inhabited areas.
0 Reviews
Unfortunately there are no reviews available. Be the first to review Gellért Bath Entrance + Folklore Dance Show.
know betterbook bettergo better
TripAdvisor Traveler Rating
3790 Reviews
More offers from this partner