Folklore Show with Dinner & Cruise Budapest
This amusing folklore dance show offers a unique experience of Hungarian folk culture. After it enjoy an unforgettable ship cruise with dinner, drinks and a wonderful view of the city swimming in lights.
Folklore show in a Neo-Baroque Theater - Danube Palace
Danube dinner cruise with buffet dinner and 3 drinks
Candlelight atmosphere
Picturesque view of Budapest
Included

3 hour concert and boat cruise, buffet dinner, drinks

Not included

Pick up service

Duration
3 Hours
Categories
Boat Rides, Leisure Activities, Boat Rides in Budapest, Boat Rides in Budapest
Languages
English
Opening hours
Region
Budapest, Budapest
Important information

Tickets must be exchanged at the cash desk of the venue. Please see the enclosed PDF to help you select your category of seat for the concert.

Please do the following for the pickup, drop off service:

Be ready at the reception of your accommodation- 30-40 minutes PRIOR to the start of your activity and please note that the exact time of your pick up is based on the traffic and the popularity of the service on the selected dateIn case you are staying in an accommodation without a reception desk, please wait outside of your accommodation for your chauffeur
Provide the exact address and name of your accommodation within the city limits of Budapest
Provide your phone number for the organising company. In case you have not done it during the booking process please send it to the following address: office@ticket.info.hu
Keep your phone charged and turned on, on the day of your activity. In case your phone does not have coverage in Hungary and roaming services are not enabled, please make sure to check your emails frequently for updates from the organiser.
Answer your phone when our colleagues are calling you on the day of your activity or reply to the email sent in case you are not available via phone.In order you would not like to use the drop off service we are not able to provide a partial refund for the drop off part of the service.
You are entitled to a refund in case your complaints reflect the errors of the organising company and in case you have made a phone call to one of the below mentioned phone numbers at the site and time of your issue.
This service is NOT a private transfer, hence we are not able to guarantee exclusivity during your transfer. We are not able to take responsibility from any delays caused by other guests.
Please note: Fulfillment of last minute pick-up, drop-off requests received on the day of the program are not guaranteed and based on the available drivers.
In the case of you not showing up for the pick-up in time and missing the performance as a consequence, we will reschedule your event for a later time if are able to, but without the transfer service.If this is not a possibility or you leave Budapest, the organizer will not be able to refund money to you for any of these services.
Please note: In case the aforementioned conditions are not met, we are not liable to provide a refundIn case you have any queries regarding your pick up, drop off service please call the following phone number: +361 317 2754

Additional information
Menu.pdf
Venue
From Deak Square metro station (M1, M2, M3 metro lines): you can take a short, 5-8 min walk from Deak Sq to Zrinyi Street by crossing the green park of Elisabeth Sq (Erzsebet ter), and then going straight ahead on Sas Street or Oktober 6 Street for a block to get to Zrinyi Street.
Danube Palace Budapest
Budapest, Zrínyi utca 5, 1051 Magyarország
Metro: Deak Ferenc station (5 - 8 minutes walk)
Offered by
Hungária Koncert Kft
1051 - Budapest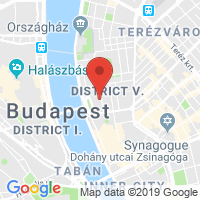 Further information
The Hungarian people are very proud of their traditions especially their folk-dancing. So much so that there are even institutions where you can study the art of Hungarian dancing. In this event, you will see the Hungarian State Folk Ensemble, Danube Folk Ensemble and Hungaria Folk Ensemble & Orchestra which all have a long tradition of performing dances across Hungary and abroad.
There are 30 artists in each of the ensembles with their choreographies based on authentic dances. Here, you will be able to witness authentic Hungarian culture at its finest with music, dancing and costumes representing different parts of the country. The venue of the folk shows is the beautiful Baroque Danube Palace.
Afterwards you can see the Budapest panorama from the Danube as you enjoy a boat cruise. Enjoy the spectacular view of the city while having a romantic dinner by candlelight. You can climb onto the upper deck of the boat in order to take full advantage of the scenery around you and provide an unforgettable experience.
1 Reviews
TOLLES PROGRAMM
Alles war perfekt. Der Folklore Tanz und das Lokal war sehr schön.
Das Schiffahrt und das Essen hat uns auch gut gefallen.
Wir waren ins gesamt 8 Leute und alle finden es gut.
Es war sehr einfach bei Regiondo zu buchen.
Ich empfhole es weiter

by Marcia on 06/06/2015
know betterbook bettergo better
TripAdvisor Traveler Rating
3790 Reviews
More offers from this partner