Hungarian Dance Performance & Wine tasting Cruise with Live Music
Experience the folk cultures of Hungary and see the landmark monuments of Budapest illuminated for the night on a combined 3-hour tour. Watch a 90-minute folklore show of Hungarian music and dance. Then, drink wine as you cruise down the Danube.
Watch a folklore performance at the Danube Palace
Taste the wines of Hungary on a 1.5-hour wine tasting cruise
Marvel at the monuments of Budapest illuminated for the night
Included

1.5-hour folklore show

1.5-hour cruise

Not included

transfer

guide

Categories
Wine & Beer, Tasting, Wine & Beer in Budapest, Wine & Beer in Budapest
Languages
English
Opening hours
Region
Budapest, Budapest
Important information

Pick-up/drop-off information:

Be ready at the reception of your accommodation- 30-40 minutes PRIOR to the start of your activity and please note that the exact time of your pick up is based on the traffic and the popularity of the service on the selected dateIn case you are staying in an accommodation without a reception desk, please wait outside of your accommodation for your chauffeur
Provide the exact address and name of your accommodation within the city limits of Budapest
Provide your phone number for the organising company. In case you have not done it during the booking process please send it to the following address: office@ticket.info.huKeep your phone charged and turned on, on the day of your activity. In case your phone does not have coverage in Hungary and roaming services are not enabled, please make sure to check your emails frequently for updates from the organiser.
Answer your phone when our colleagues are calling you on the day of your activity or reply to the email sent in case you are not available via phone.In order you would not like to use the drop off service we are not able to provide a partial refund for the drop off part of the service.
You are entitled to a refund in case your complaints reflect the errors of the organising company and in case you have made a phone call to one of the below mentioned phone numbers at the site and time of your issue.
This service is NOT a private transfer, hence we are not able to guarantee exclusivity during your transfer. We are not able to take responsibility from any delays caused by other guests.
Please note: Fulfillment of last minute pick-up, drop-off requests received on the day of the program are not guaranteed and based on the available drivers.
In the case of you not showing up for the pick-up in time and missing the performance as a consequence, we will reschedule your event for a later time if are able to, but without the transfer service.
If this is not a possibility or you leave Budapest, the organizer will not be able to refund money to you for any of these services.
Please note: In case the aforementioned conditions are not met, we are not liable to provide a refundIn case you have any queries regarding your pick up, drop off service please call the following phone number: +361 317 2754
Venue
Danube Palace
1051 Budapest, Zrínyi Street 5, Magyarország
Offered by
Hungária Koncert Kft
1051 - Budapest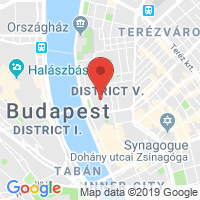 Further information
Experience Hungary's famous hospitality on a 3-hour culture and cruise tour. Watch a 1.5-hour folkore show, and then cruise down the River Danube while tasting wine. First, watch an unforgettable folkloric dance performance at Danube Palace, one of the oldest and most prestigious theater venues in the city.
The program is 90 minutes long with (including intermission) and performed by 3 of the country's most famous dance ensembles.Next, learn about Hungary's fascination with wine on a wine tasting cruise along the Danube. See Budapest floodlit for the night as you pass illuminated monuments and UNESCO World Heritage Sites. Go to the boat's open-air upper deck and balconies for some of the best views. Cruise under 6 of the city's bridges as you sample 7 different wines from Hungary's most famous wineries, including the world-renowned Tokaj.
0 Reviews
Unfortunately there are no reviews available. Be the first to review Hungarian Dance Performance & Wine tasting Cruise with Live Music.
know betterbook bettergo better
TripAdvisor Traveler Rating
1534 Reviews
More offers from this partner