Karst farmhouse: guided visit with food & wine tasting
Immerse yourself in the flavors and aromas of the typical products of the Karst plateau by visiting one of the most important farms in the area, producing high-quality cold cuts from pigs bred in the wild and refined still and sparkling native wines aged in the underground cellar.
You will have the opportunity to access the 'behind the scenes' of the production with a guided tour where you will be taken in the bowels of the Karst soil to discover the wine cellar where the hard work in the vineyard is refining and expressing of the local wine tradition: Vitovska, Malvasia and Terrano, both still and in unusual and interesting sparkling proposals. You will then be accompanied to the maturing rooms where Karst hams, salami and other delicious smoked products are resting.
At the end of the visit there will be time to relax in good company, tasting 4 different types of wine and a selection of cold cuts and typical products, all obviously the result of the farm work of in name of sustainability and enhancement of the territory.
Discover the tastes and aromas of the Karst plateau
Visit an underground cellar carved out of Karst stone
Learn the methods of production and maturing of Karst cured meats
Taste local wines and typical products that enhance the territory
Venue

Località Sales, 108, 34010 Sgonico TS, Italia
Free parking available on site
Bus n.42 or n.44 leaving from Trieste P.za Oberdan till Prosecco, then bus n.46
Offered by
alpeadria.live
34010 - Sgonico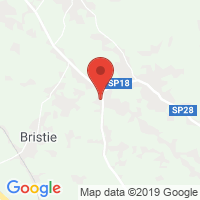 0 Reviews
Unfortunately there are no reviews available. Be the first to review Karst farmhouse: guided visit with food & wine tasting.
More offers from this partner