Experience the strong spiritual energy of Fatima. One of the most sacred places in the Christendom, Fatima is an amazing revelation of faith and mysticism.Come with us and submerge yourself in sacred.
Private tour is operated with just your party and a Professional Tourism Driver/Guide
Free hotel/terminal cruise/airport pickup and drop-off included (central location in Lisbon)
Private tour in luxury transportation
Included

Private tour

Driver/guide (full time trip leader)

Tourist luxury vehicle

Comfort pack (fresh waters and cleaning wipes)

Hotel pickup and drop-off - for Lisbon central hotels, Lisbon cruise terminal, or Lisbon airport. Pick-up and drop-off does not include luggage transport.

Not included

Food and drinks, unless specified.

Duration
5 Hours
Participants
Tour takes place from 2 to 8 participants.
Categories
Attractions, Explore & Discover, Attractions in Lisboa, Attractions in Lisboa
Languages
English, French, Spanish, Portuguese
Opening hours
Region
Lisboa, Lisboa
Requirements

Children under 16 must be accompanied by parents or legal guardians.
Venue
Pickup Included - Hotel, Terminal Cruise or Airport (Central Lisbon Location)
Pickup Included - Hotel, Terminal Cruise or Airport (Central Lisbon Location)
Lisbon, Portugal
Offered by
Essência da Latitude
- Lisboa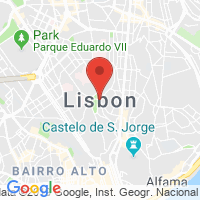 Further information
We will take you from Lisbon on a half-day tour to the Sanctuary of Our Lady of Fatima, the fourth biggest Catholic pilgrimage site in the world.
Three young cousins, Francisco, Jacinta and Lúcia, aged 7, 9 and 12, were herding their family sheep at "Cova da Iria" when they witnessed the Apparition of the Virgin Mary for the first time, on May 13th of 1917.
Before the Apparition of the Virgin Mary they already had witnessed the apparition of an angel in the small village of Valinhos, near the place where they lived.
The Apparitions of the Virgin Mary took place between May and October, on the 13th day of each month, during the year of 1917. On the last Apparition, the sixth, about fifty thousand pilgrims witnessed a miracle known as the "sun miracle". By that time, the Sanctuary was already a place of faith and pilgrimage.
Built on the same place where the Apparitions took place, the Sanctuary of Our Lady of Fatima has the Chapel of the Apparitions, the great oak tree, near which the Apparitions occurred, a monument to the Sacred Heart of Jesus, the great Basilica of Our Lady of the Rosary and the modernist Basilica of the Holy Trinity.
After visiting the entire shrine, we will take you to Valinhos, to visit the seers family houses and to know their story.
Come with us on this private tour and submerge yourself in sacred!
Itinerary: Hotel pickup; Fatima: Fatima Sanctuary; Fatima: Shepherds Houses; Hotel drop-off.
2 Reviews
Day at Fatima
Victor and his colleague provided one of the most thoughtful and memorable day trips of our visit to Portugal. They took the time to explain to our family the significance of Fatima and the various trails and stories. It was the visit of a lifetime and we were most grateful for the opportunity and professional support provided by our tour team. To top off the visit we were delivered safely back on time to the aerporto with all our bags for the long journey back to Australia. Thank you gentlemen. Job exceptionally well done!
by David- Western Australia on 10/09/2018
Great Fatima Trip
We really enjoyed our 5 hour tour of Fatima. I would definitely recommend Regiondo to others. Our tour guide was very pleasant and informative, also very flexible and accommodating to the last minute change of pick up location due. We had to adjust the original time due to our business schedule and was able to work out an appropriate time to be able to take us to tour Fatima after work.
Fatima is definitely a great place to visit and fortunately for us we were there to celebrate the centennial celebration. Excellent experience and tour.
by Gilda D. on 11/09/2017
More offers from this partner