Experience Prague beneath atmospheric cloak of evening on a tour with the best views of magically illuminated city. Enjoy breathtaking panoramic views over Prague, see some of its most important sights as well as old mysterious corners and cobbled streets.
Spectacular view of Prague Castle from the Charles Bridge
Relaxed walk through the mysterious medieval streets
Breathtaking city views in a sunset and after dark
Venue
In front of the Charles Bridge, at Křižovnické square, by the Statue Charles IV.,our guide will hold orange umbrella.
Pomník Karla IV., Staré Město, Praha-Praha 1, Česko
Tram station Staroměstská- tram number 2, 17,18, Subway station Staromestska- line green
Offered by
Fun in Prague
- Prague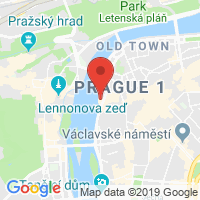 Further information
Meet your guide in the heart of the Old Town – on a threshold of the Old Town Bridge Tower. Start your tour with a romantic evening stroll across the Charles Bridge and enjoy a breathtaking panorama of the Prague Castle from the river.
Marvel at the illuminated majesty of passing sites as you gain fascinating insight into the city's intriguing historical heritage.
Take a moment to admire a monumental splendor of the gothic St. Vitus Cathedral wonderfully shadowed by spotlight and discover mysterious medieval cobbled streets illuminated by gas lamps.
Your experienced local guide will make sure that you visit the best viewpoints to take great pictures of Prague by night!
0 Reviews
Unfortunately there are no reviews available. Be the first to review Evening view walk - EN.
More offers from this partner