This exciting tour gives you a quick orientation of the city. You wil visit the most important monuments and learn about Prague's thrilling history. See the Charles Bridge, Lesser Town, the Prague Caste with St. Vitus Cathedral, Jewish Quarter and the Old Town of Prague.
Charles Bridge with spectacular view of Prague Castle
Panoramic tram ride through the Lesser Town of Prague
Prague Castle including St. Vitus Cathedral
Jewish Quarter
Old Town Square with the famous Prague Astronomical Clock
Venue
In front of the Charles Bridge, at Křižovnické square, by the Statue Charles IV.,our guide will hold orange umbrella
Pomník Karla IV., Staré Město, Praha-Praha 1, Česko
Tram station Staroměstská- tram number 2, 17,18, Subway station Staroměstská- line green
Offered by
Fun in Prague
110 00 - Prague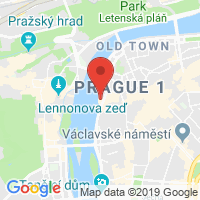 Further information
Start from the very heart of the city - the Old Town Bridge Tower and set off on an exciting journey through time. As you take a romantic stroll across the Charles Bridge your guide will share the most interesting stories of more than a thousand years of Prague history with you. After the Bridge takes you to the Lesser Town of Prague you can rest your feet a bit by taking a tram and enjoying the beautiful view on the way up to the Prague Castle.
Here – at the ancient seat of the Czech kings and emperors - your guide will reveal some more from the glorious royal past of the Czech Lands. You will admire a monumental splendor of the gothic St. Vitus Cathedral and also get one of the best views over the city.
Descend to the Jewish Quarter, once the largest Jewish settlement in Europe, and learn about turbulent history of the Jewish people in Prague. Discover a number of exceptionally preserved synagogues and the ancient Old Jewish Cemetery.
Then continue to the Old Town Square, dominated by the splendid Church of Our Lady Before Týn and the Old Town Hall. Conclude the tour by one of the Prague's highlights – the famous Prague Astronomical Clock - which has been measuring time for more than six centuries.
0 Reviews
Unfortunately there are no reviews available. Be the first to review Discovering Prague - EN.
More offers from this partner