Regional wines tasting in Trieste
With this wine experience you'll get the opportunity to taste fine wines and local produce typical from Friuli Venezia Giulia region by an innovative wine shop & bar right in the centre of Trieste. You'll get introduced to regional sparkling, white and red wines as well as extra-virgin olive oil and vinegar carefully selected by the manager, in a modern and stylish environment.
We have carefully designed this experience for anyone who wants to discover wines and other produce typical from Friuli Venezia Giulia region and the city of Trieste with an easily enjoyable a testing session.
This particular corner of Italy is certainly famous all over the world for white wines, but we would take you to discover other wines and produce we are very proud of: sparkling wines, red wines, extra virgin olive oil and high quality vinegar.
In the three tasting proposals we are offering you'll be able to find:
3 local wines from the Friuli Venezia Giulia region, from sparkling wine to intense red, through fine whites that distinguish local production.
3 local wines from the Trieste area: for example vitovska, malvasia and terrano, ancient vineyards and direct expression of the particular geological and climatic conditions of this borderland.
1 pure extra virgin olive oil, 1 blend olive oil and 1 vinegar produced using only raw materials from the region of Friuli Venezia Giulia to take you through intense and characteristic aromas and flavours.
We can't wait to get through this tasting journey, sip after sip.
Learn about regional Friuli Venezia Giulia wines
Discover the peculiar wines from the area surrounding the city of Trieste
Relax by a beautiful wine shop & bar in the historic centre of Trieste
Venue

Via Trento, 9, Trieste, TS, Italia
Paid parking available nearby. Indoor parking available nearby in Via Machiavelli
Offered by
alpeadria.live
34132 - Trieste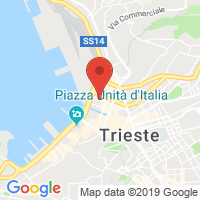 0 Reviews
Unfortunately there are no reviews available. Be the first to review Regional wines tasting in Trieste.
More offers from this partner