Cruise Tour through Berlin - 7-Lakes Tour
On this boat cruise, you will discover the Havel lakes and the beautiful nature and villas that line the shore. You will go around the small Wannsee, Pohlesee, Stölpchensee, Griebnitzsee, Glienickersee, Jungfernsee and the Havel and finally come full circle when you return to the Wannsee.
7 lakes in one tour
Learn more about the history of this region
Beautiful day trip from Berlin
Venue
Station Wannsee
Kronprinzessinnenweg 2, 14109, Berlin, Deutschland
Limited parking available
S1, S7, regional train: Wannsee station and then 5 minutes walk
Offered by
Stern und Kreisschiffahrt GmbH
14109 - Berlin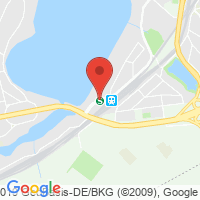 Further information
The cruise takes you to the Havel lakeswhich attract both tourists and Berlin locals. The lakes on the route are:
Small Wannsee
Pohlesee
Stölpchensee
Griebnitzsee
Glienickersee
Jungfernsee
Wannsee
Famous individuals, such as the painter Max Liebermann and the playwright Heinrich von Kleist, lived and worked at Wannsee, and thus characterized the lake as a place of artistic and historical importance. From the water you can explore the rich history of the region in the southwest and north of Berlin.
At these historic locales you can turn back time and experience history anew. Enjoy the tour as it passes through the landscape of the Havel lakes and along many historic buildings, including the Babelsberg Castle or the Sacrower Saviour Church.
On the other hand, Valentinswerder, Baumwerder and Scharfenberg are just a few of the beautiful locales that nature lovers should not miss out on.
 23.04.2016—09.10.2016
Departure times
Daily 23.04 - 09.10.2016 at 10:30 am, 11:30 am, 12:30 pm, 1:30 pm, 2:30 pm, 3:30 pm, 4:30 pm
1 Reviews
Die Schiffahrt insgesamt war durchaus lohnenswert, außer dem Tonbandtext während der gesamten Fahrt.
Buchung optimal möglich. Empfehlung für die Reise ja.
Aber: Die Tonbandtexte während der Fahrt sollten unbedingt entfallen. Es wird nur ein echtes Erlebnis, wenn die Texte live gesprochen werden - nur so kann doch auf Aktuelles eingegangen werden.
by Jürgen Lange on 06/17/2019
know betterbook bettergo better
TripAdvisor Traveler Rating
497 Reviews
More offers from this partner