You will prepare more delicate and technical dishes.The courses are orientated towards baking "pâtisserie", with tips, tricks and techniques which are essential to obtain perfect desserts every time.Themes include macaroons, chocolate, choux, traditional millefeuille, ...
One saturday per month from3pm to 6pm.
More technical cooking class.
An other way to do pastry.
Venue
Cuisine sur cours
75 Avenue Alfred Borriglione, 06100 Nice, France / www.cuisinesurcours.com
Offered by
Cuisine sur cours Atelier gastronomique
06100 - Nice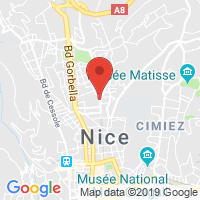 Further information
As a creative gourmet chef who is always seeking out innovation, Aude excels at sharing her knowledge, tips, and tricks. With her help, your dishes will always be a success without spending hours in the kitchen, and you will fully enjoy cooking for yourself or your family and friends.
1 Reviews
Excellent introduction to choux!
Informative, friendly course in a well-equipped kitchen. Small group meant that there was plenty of one-on-one attention, and plenty of food to go around! Feel confident enough to make my own choux pastry at home. Just remember to bring some tupperware so that you can take the food home at the end of the course!
by Rhian on 01/30/2018
know betterbook bettergo better
TripAdvisor Traveler Rating
98 Reviews
More offers from this partner