Kite and Foil Sea Drop-off Card 3 - 5 or 10 Sessions
–55%
Located on the port of Santa Lucia in Saint-Raphaël, starting from the age of 12.
The sea drop off cards are perfect to work on transitions, speed, upwind, jumps.....
The drop-off at sea is intended for people who are making their first tacks upwind and Level 3 IKO or for students who have followed their training course in our school and who have to validate Level 3. All sessions are held in the open water with DEJEPS qualified instructors and safety boats to guarantee you optimal comfort.
PERFECTLY SUITED FOR YEAR-ROUND PRACTICE WITHOUT EQUIPMENT
FOR IKO LEVEL 3 RIDERS
FOR RIDERS WHO HAVE VALIDATED THE KITE FOIL SCHOOL LEVEL 3
NOT SUITABLE FOR ABSOLUTE BEGINNERS TAKE THE 3-SESSION COURSE
DROP OFF ARE TO BE TAKEN IN THE "CIVIL YEAR" (and not in the school year calendar)
Included

Supervision and equipment (Kite, Board, Gillet, Helmet, Harness).

Duration
9 Hours, 15 Hours or 30 Hours
Bring along

Swimsuit, sunscreen, towel

Categories
Water Sports, Sport, Water Sports in Saint-Raphaël, Water Sports in Provence-Alpes-Côte d'Azur
Languages
English, French
Opening hours
03/11/2019 – 12/31/2019
Daily 09:30 - 21:00

Region
Saint-Raphaël, Provence-Alpes-Côte d'Azur
Requirements

Do not present any medical contraindications.

Swimming skills
Venue
Kite Foil School Saint-Raphaël
120 place du club nautique 83700 Saint-Raphael
free parking all year round
AGGLOBUS n°8
Offered by
Kite Foil School
83700 - Saint-Raphaël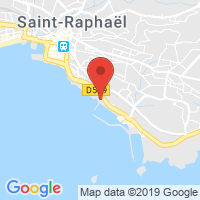 Further information
COURSE OF OUR STUDENTS WHO START KITESURFING IN OUR KITESURFING SCHOOL :
To begin with, the ideal is a TRAINING COURSE (3 OR 5 CONSECUTIVE SEASONS). At the end of this course our students : master kite sliding, understand the weather and where to find a good one, are able to rig their equipment, master sailing, perform their first water-start (getting out of the water), pull their first edges downwind (Stage 5)
2 At the end of the training course, they improve with IMPROVEMENT COURSE CARDS 3 or 5 Sessions or with a Week of holidays in a Cata-Kite 7 Days Training Course. At the end of the improvement classes our students are able to spin their edges by going upwind in wind conditions ranging from 10 to 20 Knots. They can usually buy their own equipment and start sailing alone in Saint-Aygulf in light winds.
3 To become completely autonomous in all winds, our students join the club with drop cards to be able to sail in perfect safety and continue to be supervised with our little tips ;-)
IDEAL COURSE TO BECOME A KITER IN ALL CONDITIONS :
TRAINING COURSE 3 SESSIONS + IMPROVEMENT CARDS 5 SESSIONS + DROP CARDS 5 SESSIONS
TRAINING COURSE 5 SESSIONS + IMPROVEMENT CARDS 3 SESSIONS + DROP CARDS 5 SESSIONS
TRAINING COURSE 3 SESSIONS + CATA-KITE CRUISE 7 DAYS + DROP CARDS 10 SESSIONS
0 Reviews
Unfortunately there are no reviews available. Be the first to review Kite and Foil Sea Drop-off Card 3 - 5 or 10 Sessions.
More offers from this partner