COPY Balloon Flight over Aachen, North Rhine-Westphalia
Experience an unforgettable hot air balloon ride with a regal landing ceremony and a champagne christening - alone, with your friends or with your family. Enjoy the scenery from a bird's eye perspective in this balloon ride with a competent and professional team.
Herrliche Landschaft aus der Luft betrachten
Landefest und Ballonfahrertaufe inklusive
Hohe Sicherheitsstandards eines eingetragenen Ballonunternehmens
Included
One hour balloon ride, and dismantling, balloonist baptism and transfer back to the launch site
Duration
4 Hours
Bring along
Weather-appropriate clothing, and solid ankle-high footwear, if necessary permission of a legal guardian
Participants
Maximum number of participants is 5 persons, groups of 6 or more please contact Regiondo Group Support, individual bookings are welcome
Languages
German, English
Opening hours
07/01/2016 – 12/31/2019
Daily 08:00 - 20:00

Region
Aachen, North Rhine-Westphalia
Requirements
Minimum age: 12 years old, Minimum height: 130 cm or 51.18 in, if needed parent or guardian consent, please consult a doctor before booking when having health problems or when pregnant
Important information
Balloon ride only when there is favorable weather conditions at the departure time is an approximation, since it can vary depending on weather conditions
Venue
Genauer Treffpunkt wird mit dem Anbieter vereinbart

Hander Weg 89, 52072, Aachen, Deutschland
Offered by
AC CAROLUS BALLONTEAM
52072 - Aachen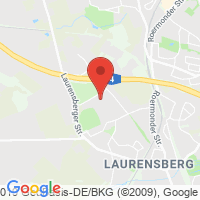 Further information
Gliding silently through the air just like a bird is a dream of many people. This balloon company was registered in 2006, supported by an expert team.
After meeting the other passengers and the pilot, the assembly of the balloon takes place. Then, you will climb up into the air and enjoy an approximate 1 to 1.5-hour flight, enjoying the fresh air and of course the breathtaking view of the North Rhine-Westphalia region. Do not miss the opportunity to take photos and record videos to keep a special souvenir of this beautiful flight. The experienced pilot guides the balloon toward the landing site. This cannot be precisely defined. If your friends or family want to track the flight from the ground with the car and pick you up at the target site, this can be discussed with the provider.
After landing and once the balloon is deflated, it is time to celebrate. Enjoy a landing party with sparkling wine and continue reveling in the experience of this fantastic flight. If it is necessary to return to the starting place, a shuttle is included.
A special flight is the exclusive balloon flight for 2 persons. This flight is very popular for couples. You and your companion fly up into the air on a private balloon with a pilot. Individuals are also welcome, they will be combined, when appropiate, with other interested parties or groups. In addition, tickets for 2, 3 or 4 people can be booked. There is a special family price for families with 2 children under the age of 16 years old. Please contact the group support team for group bookings for 5 people or more and they will gladly inform you about the benefits.
The registered balloon company values high safety standards. Every year the pilots are tested and the balloons are checked in order to guarantee a safe flight. The reliable employee teamworks diligently to ensure that your balloon ride over the Euregio-Maas-Rhine Region is an unforgettable experience.
0 Reviews
Unfortunately there are no reviews available. Be the first to review COPY Balloon Flight over Aachen, North Rhine-Westphalia.
know betterbook bettergo better
TripAdvisor Traveler Rating
2 Reviews