Things To See & Do In London
London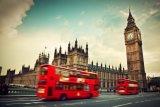 In 2013 London was the most popular tourist destination in the world ahead of Paris as 16 million international visitors can testify. So what is so great about the city? As the English poet Samuel Johnson once said, "When you are tired of London, you are tired of life; for there is in London all that life can afford."
London's rich history and variety of culture is a major draw. Famously established in Roman times as Londinium, marks of history spanning two thousand years can be found almost everywhere you go. With Greater London boasting a population of 8 million inhabitants divided into 32 boroughs, you can only really begin to imagine the true size of the largest city in Western Europe. There is undoubtedly plenty of things to do in the city and enough activities to keep the whole family entertained - whether it is riding on the London Eye, watching a West End Musical, taking a trip through time at the British Museum or watching a Premier League football match.
Travel in London
As with all major global cities, London has an extremely comprehensive transport network for travelling across the capital. The London Underground, also known as the Tube, is one of the largest underground city railway networks with 270 stations and was the first constructed in 1863. Naturally, given the traffic at ground level, this is one of the most popular methods for travelling around London with trains coming at frequent intervals and running 20 hours a day with plans to introduce a 24 hour service on Fridays and Saturdays by 2015.
For visitors planning to stay for at least a few days or intending to make a return visit to London, it is worth investing in an Oyster Card which not only gives you a significant discount on travel, it can also be used for other public transport services including buses, Docklands Light Railway, trams and National Rail services within the London Zone. Another option in the short term is to invest in a London Travel Card which grants you unlimited travel on public transport services within Zones 1 - 6. Depending on the option you book, your Travel Card could be valid for at least a day or up to 6 days. If you intend to use the tube or overground services frequently then it is most certainly worth the investment.
Things To Do In London – Sightseeing Tours
To find out what is great about London, booking a London sightseeing tour is one of the best options for newcomers. Make a booking with one of the many hop-on hop-off bus tours available and you will find yourself immediately amidst the heart of the city and its most famous tourist sights. Stop off at Trafalgar Square, Buckingham Palace, Westminster Abbey, the Houses of Parliament, Big Ben, Downing Street, London Eye, Tower Bridge, Tower of London, Leicester Square, Covent Garden and Piccadilly Circus - all of which are key stops on these sightseeing tours. And with many sightseeing tour bus operators offering a number of different routes you can be sure to see all the other famous tourist sights of central London too. Most bus tours also provide live commentary or audio guides in lots of different languages.
Alternatively, take a river cruise along the Thames stopping off at up to 20 different piers and view the city's riches from the water. Bike tours are also a worthwhile option, with half-day and full-day bicycle tours providing a unique city experience as you wind your way past both popular tourist sights and through lesser known areas.
Last but not least are specialized and themed tours; take a Jack the Ripper tour through the old Victorian streets and alleyways of London; identify the works of Banksy on a street art tour around Shoreditch; visit filming locations on a Harry Potter or James Bond tour; step into the fictional world of Sherlock Holmes and his home in Baker Street; or trace the influences for Dickens on a Charles Dickens tour.
Museums and Galleries
When not visiting the sights, London's wealth of museums and galleries are a major attraction. What's more, national galleries and museums in the UK are free to enter. Of the top 5 most visited art museums in the world 3 are based in London – the Tate Modern, the National Gallery and the British Museum. Each is home to some of the world's biggest collections of historical artifacts, modern and contemporary art, as well as classical art. Equally worth a visit are the South Kensington-based trio of museums of the Natural History Museum, Science Museum and the Victoria & Albert Design Museum. Other popular museums and galleries include the Hayward Gallery, Somerset House, the Saatchi Gallery, National Maritime Museum, Imperial War Museum, HMS Belfast, Kew Gardens and the Royal Observatory in Greenwich.
Parks
As one of the greenest cities in Europe, London's parks provide an important get-away from the hustle and bustle of the city for Londoners and tourists alike. Once hunting grounds for English royalty, the Royal Parks are some of the most beautiful in the world. Take a stroll in Hyde Park around the lake and visit the Serpentine Gallery, or head to Regents Park and enjoy the beautiful flower gardens and London Zoo. For those willing to travel slightly further afield, the huge Richmond Park and Hampstead Heath both capture the classic beauty of the English countryside right in the city and are well worth a visit.
Things To Do in London - Leisure Activities
Family
There is enough to keep the kids entertained during your visit to London. For a great family outing, why not visit the London Dungeon where you will explore London's horrible history in a fun and interactive way. Legoland Windsor is a great amusement park where you can go on rides,drive a Lego car, go on an underwater adventure and also learn a few new cool construction skills to build the perfect Lego model. For football fans, London has a wealth of football clubs including Chelsea, Arsenal, Tottenham, West Ham, Fulham, QPR or Crystal Palace where you can watch a game or two.
Eating Out
Long gone are the days when London's culinary scene was subjected to international scorn. The capital is now home to many of the world's most innovative and impressive chefs and its restaurants cater to all tastes and budgets with an ever-increasing selection of innovative and interesting cuisine. However, some British specialties that shouldn't be missed include, a full English breakfast, fish and chips, a Sunday roast, afternoon tea and for the real traditional experience, eat and drink at a British pub.
Music and Theater
London is famous for its impressive theaters, grand music venues and live music scene. Along with Broadway in New York, the West End is the world's most famous venue for theater shows and musicals, and where nowadays you can even watch well-known screen actors fluff their lines. Meanwhile, the Globe Theater on the Thames shows timeless Shakespeare classics. London's grandest music venues include the Royal Albert Hall, the Royal Opera House and the Royal Festival Hall, hosting some of the world's most renowned musicians, singers and live stage performers. If you want something more contemporary and intimate, Union Chapel, Cecil Sharp House, the Windmill and the Lexington frequently top London's live music venue charts. For jazz fans there is the infamous Ronnie Scotts, located in the heart of Soho. While the bigger venues like Wembley Arena and 02 Arena host music's biggest megastars. For the popular venues and acts it is important to book your ticket well in advance of your trip.
Nightlife
London has a vibrant nightlife scene. Soho - well-known for its gay scene and China Town - is London's central night spot and has a range of lively pubs, bars and clubs. Every evening Soho is abuzz with people eating, drinking and dancing, and wandering around the streets soaking up the atmosphere is an enjoyable experience in itself. Don't be confined just to Soho as the fun spills over into Covent Garden, Leicester Square, Piccadilly and Bloomsbury too. Towards East London, the Shoreditch, Hoxton and Brick Lane areas are all within easy walking-distance of each other, and provide London's next largest nightlife area with added urban grit. Head further north to Camden and party in the old haunts of some of London's most famous party animals. More of a rocky, alternative scene, Camden is for those who like their nights out with edge. And don't forget the super clubs Fabric and Ministry of Sound!
As with nightlife in most big cities, in London there is something for everyone, but it helps to know the right places. If you aren't sure exactly where to go, an organized pub crawl is a great way to explore an area and meet new people without the worry of wondering whether you're in the best place or not.
Shopping
London is a shopper's paradise. You can find a host of markets, independent shops and boutiques, designer and big brand stores, and huge shopping centers. Of the markets Camden Market is the largest, but Portobello Market, Broadway market, Old Spitalfields Market, Brick Lane Market, Columbia Road Flowers Market and Borough Market are all worthy of a visit. For more mainstream brand options Oxford Street is the place to go, while those with money to burn should head to Mayfair, Bond Street, Chelsea's King's Road and Saville Row. A true London shopping trip wouldn't be complete without a trip to Harrods with its 330 departments making it the largest store in Europe.
Things to do Outside London - Brighton, Oxford & Cambridge
Day Trip to Brighton
Brighton is sometimes referred to as 'London on Sea' – with its relaxed seaside town vibe it has a definite appeal to Londoners wanting a break from the city and to enjoy fresh sea air. In the summer its pebble beaches and Brighton pier often are lined with happy beach goers and tourists alike. With a treasure trove of things to do Brighton won't disappoint those who go there for a day trip. Don't forget to eat more fish and chips and try your luck at some of the arcades. Journey time from London to Brighton is roughly an hour by train or coach.
Day Trip to Oxford or Cambridge
Oxford and Cambridge are both steeped in history as home to Britain's greatest universities and a day trip to either is very worthwhile. With more than 38 constituent colleges Oxford is the slightly larger of the two and wandering around the old university buildings and grounds is a very uplifting experience. Punting down the river Thames is a popular activity for students and visitors alike, offering a chance for contemplation, or getting drunk on Pims and Lemonade. Cambridge is perhaps the more beautiful of the two towns, with its dreamy spires and exquisite architecture. Both Oxford and Cambridge are about one hour's coach or train journey from London.