Activities & Attractions in Regensburg
Activities & Attractions in Regensburg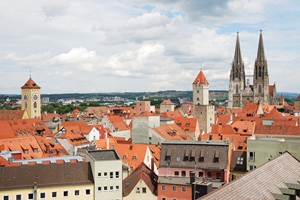 Whenever you visit a town with such a storied past as Regensburg's, you're never going to be short of things to do; in Regensburg that is definitely the case! The best thing about visiting Regensburg is that it has held onto its past brilliantly. While modern developments and buildings do play a part in the town, Regensburg remains 'old school' and continues to hold tell-tale signs of its Roman foundation as well as continued development through the Middle Ages.
As a result, Regensburg's tourist attractions make the town a real 'get your camera out' type of place, as there aren't many towns in the world, let alone in Germany, that offer such diversity and opportunities to discover centuries old architecture.
Discovering the Best of Regensburg
Discovering what to do in Regensburg is easy; just head to the central area and you're smack bang in the middle of this great place!
The whole area has been preserved and looked after brilliantly; restoration is noticeable in places but it takes nothing away from the atmosphere of Regensburg. The main reason for it being in such a great condition is that it largely avoided heavy bombing and fighting during the Second World War. Particular highlights of the town are the cathedral and stone bridge, while the vibrant streets are alive with bustling bars and cafes, with friendly locals all too willing to tell you the hidden secrets of Regensburg.
If discovering the place for yourself feels like too much, there is an excellent Regensburg city tour bus which operates several times a day. For those who want to experience more sports and action, mountain biking and golf is available in Regensburg. This is how you can enjoy the activities and attractions in Regensburg with Regiondo.
Local Information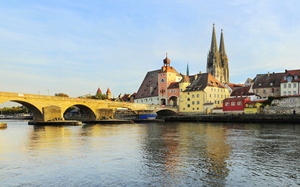 One of the benefits of Regensburg's medieval nature is that the town centre is mostly pedestrianized, so you don't have to worry about looking out for the latest car or bus steaming down the street. If you're looking to travel around the outskirts of Regensburg or to other Bavarian locations, buses run from early morning to midnight in most districts, and at the busiest times run as regularly as every 10 minutes.
The Danube River also runs through Regensburg, and offers daily boat trip adventures for a unique perspective of your surroundings. Various accommodation options, from luxury hotels to hostels and campsites, are available throughout Regensburg.