Activities and Attractions in Mannheim
Things to do in Mannheim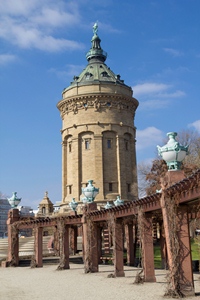 There are many enjoyable activities and attractions in Mannheim, with a diversity to suit all types of people, whether they're looking for an adventure or simply want the chance to relax. These include going on a city tour, visiting the opera, theatre, ballet and museums, the latter of which feature numerous prestigious and high-profile exhibitions. In addition, concerts playing a variety of musical genres from classical to pop are often found in independent theatres.
For a more rural experience of tourism in Mannheim, take a trip to the Luisenpark – one of the most beautiful parks in Germany and home to many Mannheim attractions. There are numerous amusements and gardens; these include a Chinese garden, a rose garden, and an arboretum. Also, an open-air stage with approximately 1,000 seats provides a great way to relax and observe the numerous concerts, operas, musical shows and plays that are held there.
Fun for All the Family
Mannheim tourism opportunities can be enjoyed by the whole family. For example, the second largest Baroque castle in Europe can be visited before a trip to a nearby water park; both old and young visitors can be satisfied. If looking to take advantage of educational opportunities, look towards the Kunsthalle Mannheim, Institute for Urban History and Planetarium that can make learning more enjoyable for youngsters.
One of the best ways to plan out the trip is to check out the deals on the rest of our site. Use the booking system to find out the best deals and then safely receive the offers through via email. This is how you can enjoy activities and attractions in Mannheim with Regiondo.
The City of Mannheim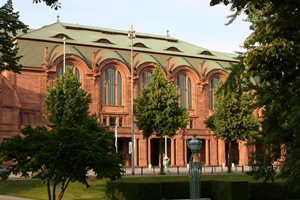 Mannheim is not one of the most popular German cities for many international tourists but does offer a quieter and more peaceful way to enjoy the country. It is also located in one of the hottest areas of Germany where the summer temperatures can reach levels of around 35°C and sometimes even higher. Organize your leisure trips and know what to do in Mannheim and dive into the varied attractions that are available throughout the city.
So as not to miss out on the many activities in the city, look for hotels in prime locations near to bars, restaurants and shops. Understanding the key transport routes also is important and can really enhance a trip into the city for the whole family.