Activities & Attractions in Essen
Tourist Attractions in Essen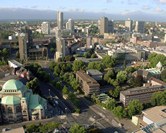 Essen probably isn't the first place many people would consider when thinking about tourism opportunities in Germany. However, despite the reputation of the city as an industrial powerhouse, many of the best things to do Essen relate to getting active rather than meandering around museums or taking in architecture. With everything from tree walking to exercise and fitness activities available, why wouldn't you want to explore beneath the surface of Essen tourism to discover and enjoy the attractions you didn't know even existed?
Whatever you decide to do, you're guaranteed to have an amazing time in this city.
Discover & Enjoy Essen with Regiondo
So, you already know about the active side of a trip to Essen, but what about the best sights and landmarks throughout the city.
One of the most popular attractions in Essen is the Electricity Museum, which is actually situated in nearby Recklinghausen, close to Dortmund, but is a favourite pursuit of visitors who want to know what to do in Essen. The museum itself is housed within an old transformer module, bringing an added touch of authenticity and atmosphere to the experience. You'll learn about the history of electricity as well as see and experience it in ways you probably haven't before, nor ever will again.
If you'd rather enjoy an activity that you can continue to love once you leave Essen, then cupcake decorating or cocktail making courses are both fun while also teaching you some party tricks to impress your friends with at home. With so much on offer, it is easy to enjoy the activities and attractions in Essen with Regiondo.
Local Information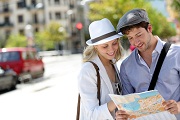 A trip to Essen is never a dull one, with fast travel links to Dortmund, Dusseldorf, and Bonn representing just three options for exploring this amazing part of Germany. Getting around all the things to experience in Essen itself is easy, with tram, subway, and bus services running round the clock, many of them connecting to the surrounding areas making travel quick and easy, whatever you want to do and wherever you want to go. Another possibility to get around are Essen Segway tours or cycling tours.
Accommodation and hospitality is a major part of the city's economy, and thus is easy to find, regardless of your budget and other travel requirements and plans.