Activities & Attractions in Bonn
The University City Bonn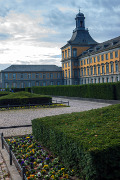 Bonn is not a huge city; but what it lacks in size it recovers in atmosphere and vibrant surroundings. Attractions in the city can be found at every turn, whether you want to discover Bonn's culture and heritage, or undertake a modern pursuit such as attending the theatre or the cinema.
Bonn is one of Germany's most prominent cities for music festivals, too. The music industry is a major part of tourism in Bonn, so depending on the time of year you might have the opportunity to witness some of the world's biggest acts in action along with thousands of other people. Bonn is a famous University city, and the student population is a big part of making it such a vibrant place. You'll pick up on this whatever you decide to do during your visit.
Discovering the Best of Bonn with Regiondo
The activities and range of things to do in Bonn really do cater for everyone, so you're guaranteed to find something to suit your tastes whether you're travelling with a partner, friends, or have young children with you.
Those of a cultural mind will find solace in the city's galleries and museums by day, before heading to the theatre at night. If you're looking to enjoy some free time, there are several great locations for taking calm walks while you decide what to do in Bonn during your trip, while most of the top hotels offer spa facilities and relaxation days.
A walk alongside the river also offers time for introspection, while the nature you'll discover here and at the Botanical Gardens are among the best things to see in Bonn. With a variety of different Bonn city tours, there are many opportunities for enjoying the activities and attractions in Bonn with Regiondo.
Local Information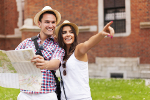 The size of the city is such that you don't need to worry about transport unless you're planning to head further afield. Like many German cities, Bonn is very bicycle-friendly, so if you're looking for a unique perspective of the city, a Bonn rickshaw tour is a great opportunity to find it, and a fun holiday adventure to boot.
Links to the remainder of the region are excellent, with the industrial cities of Dortmund and Cologne particularly great places to consider visiting. The borders with Belgium and the Netherlands are also accessible from Bonn, and are great options for day trips if you're spending a lengthy amount of time in the city.