Berlin Dungeon Special Day Ticket + VIP Entrance

The Dungeon is a journey throughout 700 years of the capital's dark history, presented in 9 mysterious and fantastic shows by 9 scandalous Berlin figures. With the exclusive Express ticket you cut the line at the counter for this black comedy.
Museums in Berlin
Visit Museums in Berlin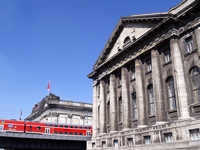 It is often assumed that museums are boring places, best suited to older visitors and cold or wet days, and the more interesting museums are too expensive. In Berlin, however, visitors have the opportunity to visit all kinds of interesting and exciting museums at special rates. Those who want to get the most out of their museum experience can book a combination Berlin museum ticket, which will allow them access to many different museums, as well as enjoy a scenic boat tour in Berlin along the River Spree. Berlin's museums bring the history and culture of the city alive for everyone to enjoy.
Gift vouchers for Berlin's Museums
Berlin is a popular destination for visitors from across the country and even the rest of the world, a voucher to entry into Berlin's museums can be a great gift. There are museums in Berlin to suit the interests of all kinds of visitor, such as the German Democratic Republic Museum or the Historical Museum for those who want to learn about history, while fans of celebrities will find a VIP visit to Madame Tussauds a memorable experience. Meanwhile people who love music may be interested in visiting the Ramones Museum Berlin. Those looking for more excitement have the chance to visit the city's dungeons, where regular shows are performed. The gift of a trip to a Berlin museum is great for anyone who lives in the city, or is planning a visit. This is how you can experience Berlin with Regiondo.
Rediscovering the Museums in Berlin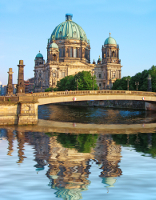 Museums are a great way for visitors to discover something new in Berlin, and it is possible to purchase admission for a single Berlin museum, or for a number of different museums. There are museums in the city to suit everyone's interests, meaning that nobody will have to go to a museum they have no interest in. Skipping museums when visiting Berlin would be a shame, as the capital has so much to offer in history, culture and art. Berlin's museums are ideal places to visit no matter the weather conditions and can perfectly complement a wide variety of other activities and attractions, such as tours through Berlin, sightseeing trips and visits to famous historic landmarks. If you are interested in the best museums in Berlin and want to purchase the tickets at a reduced price, then you can find all kinds of offers at Regiondo.