Massage in Berlin
Discovering the Best of Massage Berlin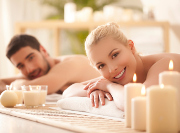 Whether you want to take the time out to relax for an hour with your partner, or take the more indulgent approach and spend half or even a full day having the aches and pains worked out of your limbs by a professional masseuse, there is a variety of options on offer when it comes to massage in Berlin.
While you can enjoy sportmassage Berlin offers with a day-ticket to a health spa or another location, you can also find this and many other types of indulgent experiences at a variety of places across Berlin. Remember that your trip is yours to do with whatever you want; if you've spent a lot of time travelling, be that on foot or bus, then you'll need some time to kick back and reflect on your travels.
Unique Thai Massage Berlin Deals with Regiondo
Enjoying the best Berlin massage deals isn't just about rocking into the city and going for your standard therapeutic massage. In Berlin to experience the most beneficial feeling and re-energize, it is better to target the specialist massage treatments. Thai massage in Berlin is widely available, while practices from Sweden, Hawaii, and other locations around the world have also found their way to the city to allow residents and travellers to relax and discover the ideal treatment for them.
In addition to these, Shiatsu massage Berlin offers will leave you feeling soothed and refreshed and ready to head back out into the city and discover the sights that remain on your 'to see' list. This is how you can enjoy massage in Berlin with Regiondo.
Recover from Your Hectic Trip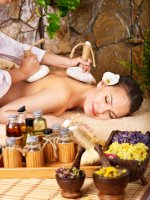 Even though you might be travelling in Berlin on a holiday, when you come to such a place you cannot help but get caught up in the bustle of daily life. The hectic nature of Berlin doesn't stop for travellers, and while this will tire you out it is part of what makes Berlin such an inspirational, adventure filled place to visit so you can discover Berlin and learn about everything that is interesting.
With Regiondo, you can find a massage to cure your aches, whether it is a Berlin Thai massage deal, Shiatsu massage, or something else, you're guaranteed to find something that will round off your experience of the city, and have you feeling fresh and energized for discovering so much more.