Leisure Activities in Berlin for Everyone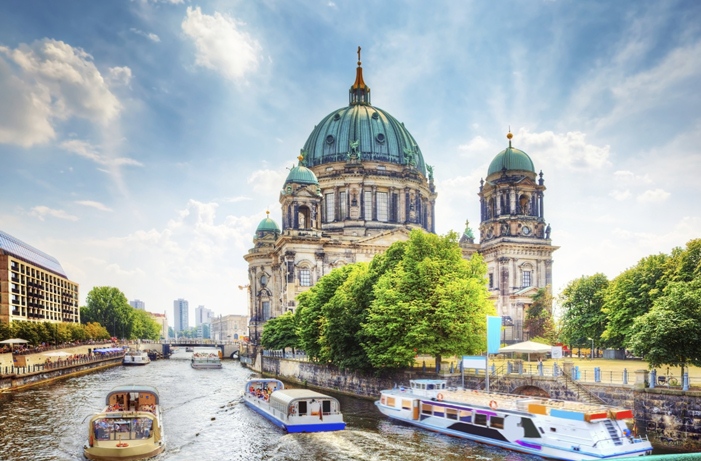 Berlin
Germans place great emphasis on maintaining a good work/life balance. It's no surprise then that the country can boast up to 14 public holiday dates, numerous festivals and high quality public leisure facilities, often subsidized by the state. Berlin is no exception and a trip to the German capital provides an opportunity to sample how Germans cool off after work and on the weekend. Unsurprisingly many leisure activities and things to do in Berlin reflect the city's hip and laid-back atmosphere and visitors are encouraged to take advantage of the variety on offer.
Family Activities in Berlin
Legoland Discovery Center
Many of us can remember playing with Lego when we were younger. Experience the thrilling "Dragon Ride" and "Merlin's Apprentice" as well as watching a movie in the 4D cinema where you will feel like you are really inside a Lego adventure. Take part in the Lego Factory Tour where you will see how the famous bricks are made and even create one for yourself. There is also the opportunity to improve your Lego construction skills in the various workshops running including building your own Lego car and testing it out on the track.
AquaDom & Sea Life
This incredible aquarium has over 5,000 sea creatures and interactive exhibitions to help you learn more about the deep sea world. Visit the rock-pool where you can hold crab shells and starfish. The main highlight is the ride in the AquaDom where you go inside a large cylindrical tank containing 1,500 fish including 97 different species.
Outdoor Activities and Sports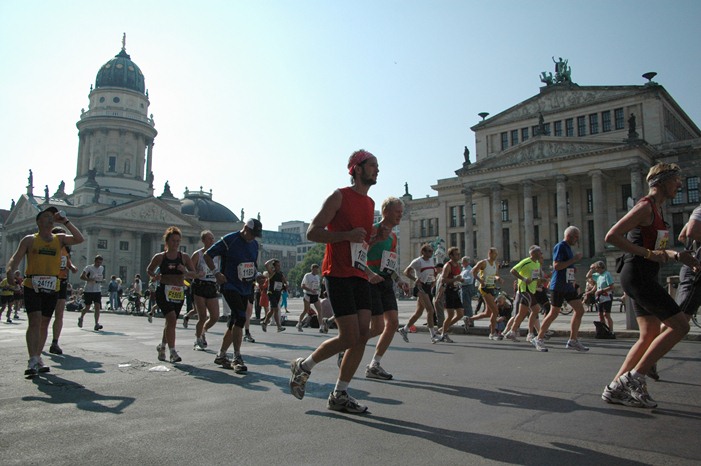 Sport in Berlin
Like any large city Berlin has a wide range of sport and activities catering to all interests and levels. Some of them are even geared towards new visitors and combine sport with sightseeing.
Why not join a guided running or cycling tour in central Berlin through Museum Island, the Reichstag and Brandenburg Gate? Volleyball is also very popular and in the Mitte district on Caroline-Michaelis-Straße you can find a huge sand covered area with 50 beach volleyball courts. The same location also offers Berlin's biggest parcours as well as climbing facilities.
For those used to hiking or cycling holidays, there are a number of lakes and forests within easy reach from the city and worth exploring either when hiking, cycling, kayaking or Nordic walking. The River Spree and the Landwehrkanal connects the city to its numerous lakes offering good opportunities to cruise along with a kayak or canoe.
Counterculture in Berlin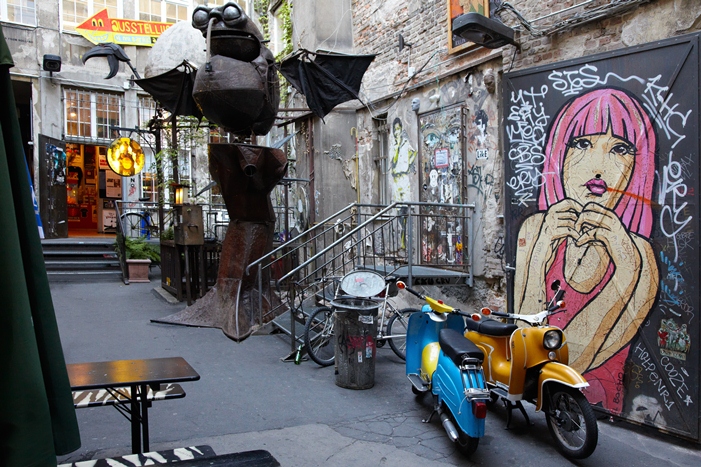 Become an Eco-warrior, Vegan or Involved in Counter-Culture
Berlin contains vibrant sub-cultures and a trip to the city provides an opportunity to try out new ways of thinking and living. One of those is the environmental and vegetarian/vegan movement which is larger and more active in Germany than in any other European country. In Berlin you can find a huge number of vegan and vegetarian restaurants and cafés. Café V in Kreuzberg, Café Vux and Schiller Burger in Neukölln are all great places to check out tasty and affordable cuisine, while Kopps in Prenzlauer Berg is one of the world's only all-vegan, high-end haute cuisine restaurants.
The counterculture movement in Berlin has been the signature of the city long before Bowie descended on Schöneberg. Squats have often played an important role in providing a hub for artists, musicians and those experimenting with alternative lifestyles. But with the steady march of capitalism and economic rationalization, famous squats such as Techeles and Brunnenstraße 183 have been cleared and earmarked for redevelopment. Squats still exist though and many organize art exhibitions, film showings and music events although they don't publicize widely their activities.
Abandoned Berlin
Berlin is littered with abandoned factories, empty residential blocks, crumbling monuments and vacant public buildings. While many sites are being snapped up by property developers, many also remain unused and have become playgrounds for intrepid street artists and urban explorers. Perhaps the most striking example is Spreepark near Treptower Park, an amusement park which was closed and abandoned in 2001. Its rides now lie rusting amid overgrown foliage giving the place a post-apocalyptic, haunted feel. Similar is Teufelberg an artificial hill built with tens of thousands of tons of rubble from buildings destroyed in World War Two. Atop sits an old US listening tower which now stands derelict and vandalized and provides good views over the city.
Nightlife in Berlin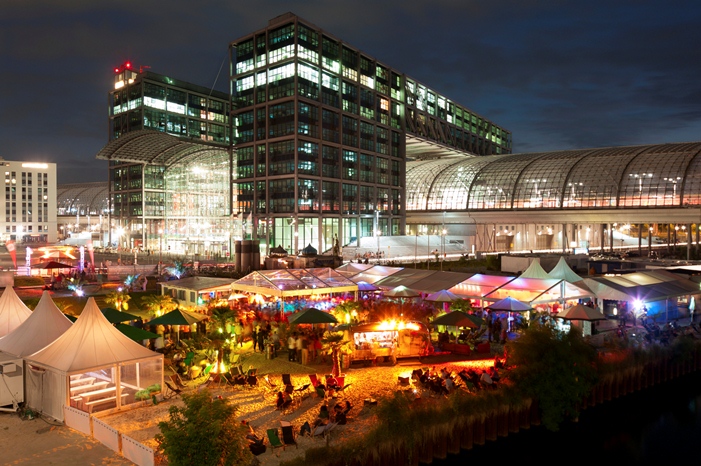 Berlin Nightlife
Berlin's nightlife can range from refined to ridiculous, debauched to demure, decadent to dilapidated, carefree to crazy. It is a city where some clubs stay open for 72 hours straight over the weekend, where you'll find dive bars on the one hand and high-class cocktail bars on the other, a vibrant live music scene in squats and house-projects, parties in underground cellars and much more. A night out in Berlin can stretch your imagination as much as your physical limits.
Berlin Clubs & Bars
Perhaps the biggest drawcard of Berlin's nightlife are its techno clubs which are considered some of the best in the world. Berghain, Tresor and About Blank are the most well-known but this is by no means a definitive list and it is constantly changing. Berghain is the biggest and attracts some of the best DJs. Kreuzberg, Friedrichsein and Neukölln are all popular nightlife districts around the eastern side of the city. There you will find reasonably priced bars mostly independently owned and all with their own individual charm. Heading further west, Charlottenburg is popular for its more continental-style bars and restaurants which spill out onto the streets, while Mitte, once the heart of East Berlin and the old artists' quarter, is now perhaps the most expensive and rarified area, with Hackesche Höfe offering theater, musicals and expensive open-air bars and restaurants.
Those new to Berlin may feel overwhelmed by the range of possibilities. However, one option is to join a pub crawl where the itinerary is organized by a local and where you'll meet other party goers for a great night out.
Festivals in Berlin Festival City
Berlin is home to a number of modern festivals, most prominently Berlin Fashion Week and the Berlin International Film Festival. Both attract world famous stars from the film and fashion industries and showcase some of the best works in the field. The Berlin International Film Festival is the largest public film festival in the world with hundreds of foreign language films, documentaries, shorts and major blockbusters attracting crowds to cinemas and exhibition centers throughout the city. Music concerts and festivals are also regularly held as well as theater festivals.
For a more traditional experience, there is also Fasching where a carnival-like atmosphere is created and you find many Germans dressed up in unusual costumes. This celebration takes place a few days before the beginning of Lent. In the summer, Berlin also celebrates the Carnival of Cultures in Kreuzberg which promotes multiculturalism and runs for four days where you can expect concerts, exotic food and a street parade involving performers from 70 different countries.
Eating & Shopping in Berlin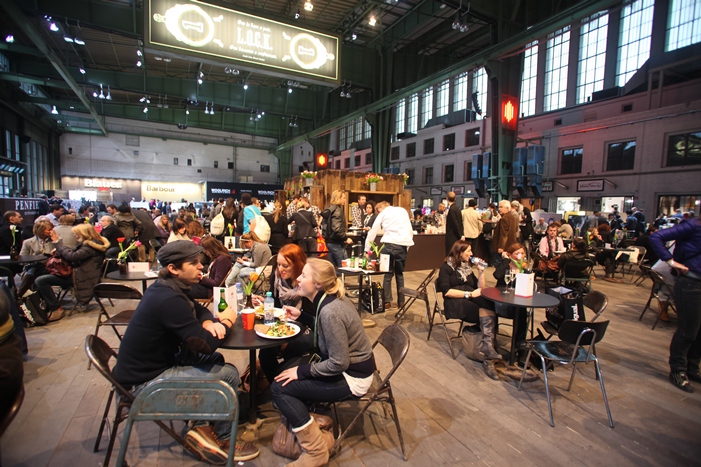 Eating
In Berlin, the signature food of the city is "Currywurst" – which is fried pork sausage served with curried ketchup and is popular as a fast food option. The local Turkish population have also had an influence and you can find takeaway restaurants serving döner kebabs and falafel on many street corners. For sit-down meals Berlin has much to offer (Indian, Italian, Thai) just as most other cosmopolitan cities, although there is no specific area or street with a concentration of restaurants – in general Kreuzberg, Prenzlauerberg, Mitte and Friedrichshain all have something to offer. For those with a taste for high-end cuisine, why not try Ganymed Brasserie, the riverside restaurant which is apparently a firm favourite of Angela Merkel.
Shopping
Kurfürstendamm (Ku'damm) is one of the main shopping districts in the city where you can find many high end stores and luxury brands including Dolce & Gabbana, Louis Vuitton, Cartier and much more. Stretching for nearly 3.5km, it has been dubbed the Champs-Élysées of Berlin. It is also worth exploring Kaufhaus des Westens (KaDeWe)which is the largest department store in Europe after Harrods in London. Here you could easily spend a day (or two if you bring a partner) as you navigate your way through each department. The highlight has to be its food hall with over 30 gourmet counters with produce not just from Germany but from all over the world.
Enjoy Your Time in Berlin
There are so many ways to spend your free time in Berlin that it is difficult to provide a comprehensive list of things to do. Whether you want to take part in open-air karaoke in Mauerpark, play Mini Golf at Gorlitzer Park at Schwarlicht, relax at one of the numerous lakes including the Wannsee, Tegelsee and Müggelsee or try out one of the saunas including Stadtbad Neuköln or Thermen, these are only a few of the other alternative activities available.
With Berlin's growing reputation as an international cultural center attracting people of all ages, even if you are travelling with family you will find enough to keep all members entertained and make your stay in the city worthwhile.