Activities & Attractions in Bamberg
Leisure Activities in Bamberg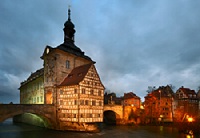 There are many things to do in Bamberg; if you are headed there and want to experience more than what the historic side of the town has to offer, then there are numerous adventure filled activities and attractions that will keep your blood flowing and the adrenaline high. Among them are rock climbing at a number of indoor and outdoor locations, while hot air balloon rides offer a unique perspective of the city, you just need to be careful that you don't drop your camera!
Countryside, canals, and rivers surround the town of Bamberg, that all enable you to get out and discover golf courses, farmland, or other wide-open spaces that are at your mercy for exploring and enjoying at your leisure.
Enjoying the Best of Bamberg with Regiondo
While the surrounding areas of Bamberg are spectacular, the number one reason to head here is the history of the town.
Best explored on foot, Bamberg is home to dozens of museums, churches, and other brilliant examples of historic architecture that will leave you in awe. Taking an organized guided tour is often the best way to get around, as it safely ensures that you don't miss anything out, and get to learn the story behind everything you see rather than just standing back and thinking how amazing something looks. Bamberg tourism isn't exclusively limited to museums, however. In addition to the earlier listed activities, there are opportunities for visiting breweries or getting involved with community life throughout the town, whether that is working in a brewery or bakery or helping to plan a festival or event.
This is how you can enjoy the activities and attractions in Bamberg with Regiondo.
Local Information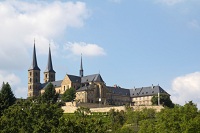 While you're certain to enjoy a trip here, if the small and sparse nature of the town doesn't offer enough for you and you run out of ideas for what to do in Bamberg, then you can drive to Nuremberg in less than an hour via Autobahn 73, which is full of activities and attractions for all ages.
Express trains also operate from the centre of Bamberg, with regular services across Germany, including to Berlin and Munich.
Staying and eating around Bamberg is easy thanks to the relaxed, communal nature of the whole town. Home cooking and friendly service is the norm and it makes Bamberg the type of place you'll never want to leave!