City Tour of Dresden - Revelations of a Jailer
At night when the pale moonlight falls on the old cobbles it is time for the jailer to go get some fresh air on his search for more delinquents. He is looking for a worthy successor while telling horror stories spiced with a good deal of self-mockery.
Free of charge for childern under 7 years
City tour from the perspective of a jailer
Eerie and humorous stories
Venue
Metting place is in front of the Martin Luther monument
Martin Luther Denkmal an der Frauenkirche
Neumarkt, 01067, Dresden, Germany
Parking structors are available nearby (QPark Frauenkirche Neumarkt, parking lot Pirnaischer Platz)
Straßenbahn 7, Bus 261: Pirnaischer Platz stop (4-minute walk)
Offered by
Barokkokko - Die Erlebnisagentur
01067 - Dresden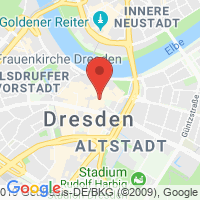 Further information
A city tour does not always have to be a serious affair: this is most readily proven by this sightseeing tour of Dresden which is guided by a clever jailer. He will lead you to his old places of activity and to those places in the inner city that he considers to be important. He will also demonstrate his jail-keeping skills as well as choose who will succeed him as jailer.
Thus you will be able to discover Dresend, with its magnificent buildings and historical places in a humorous fashion as you are lead with a wink and a smile through the city.
12 Reviews
Zwei Führungen im Vergleich !!!
Habe bereits am 9.3.19 eine Führung gemacht ! War dort so begeistert ,dass ich es mit Freunden noch einmal am 10.5.19 wiederholt habe ! Leider muss ich sagen schade ums Geld !!! Warum solche Unterschiede ???
Zweite Führung bedeutend kürzer ,kaum Informationen zur Geschichte , durch die Stadt gehetzt !
Fazit : Führung vom 9.3.großes Lob an den Kerkermeister ! Zweite Führung große Enttäuschung !
by Marion D. on 06/09/2019
Führung am 10.5.2019
Leider zu lax und zu sehr auf Blödelei vom Kerkermeister bzw. Stadtführer gemacht... Dadurch viel zu verworren und wenig interessant. Zu wenig wirklich Geschichte. Kommt wahrscheinlich darauf an, wer an dem Abend gerade der Kerkermeister ist.... Er war zwar sehr sympathisch, aber unter dem Strich wenig informativ....
Schade, vielleicht im zweiten Versuch irgendwann besser...
by A. Moser on 05/16/2019
Tolle Führung. Wir werden definitiv wieder buchen.
Lustige und interessante Führung. Super präsentiert.
by Thomas Eberle on 10/23/2018
More offers from this partner