Christmas Gala Concert with optional Dinner & Cruise
–5%
Spend the first evening of the Christmas on 25th December with our chamber concert organised in the beautiful theatre of the Danube Palace!
Perfect chpoice for classical music lovers
Special way to spend the first evening of Christmas
Concert hall is the theatre of the Danube Palace
Venue
Danube Palace
1051 Budapest, Zrínyi Street 5, Magyarország
Deák Ferenc Metro statin
Offered by
Hungária Koncert Kft
1051 - Budapest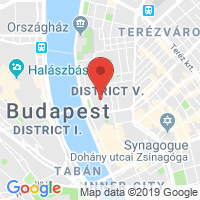 Further information
You can listen to a special programme which was compiled just for this evening by the Danube Chamber Orchestra, including well-known and popular works of famous composers.
Outside Hungary it sounds unusual to include a typical Hungarian folk instrument, the cimbalom to perform with a chamber orchestra, but in Hungary the beauty of this instrumental combination has been known since the 19th century.
Join us for an unforgettable musical travel á la hongroise through the most beautiful classical melodies ever.
The Danube Orchestra, formed in 1961, gives many performances both in Hungary and abroad. Their repertoire covers almost every musical style from the Baroque music to music of the 20th century.
The Orchestra perform the most famous classical melodies combined with typical Hungarian instrument, the Cimbalom (Hammer Dulcimer).
It is a unique opportunity to hear the most popular masterpieces of classical music interpreted by cimbalom and chamber orchestra in a virtuous way, exclusively in Hungary.
A concert of the Danube r Orchestra is an experience no music lover should miss when visiting Budapest. The Orchestra have collaborated with many prestigious guest artist such as the singer Giuseppe di Stefano, the flutist James Galway and even Ray Charles. They gave performances all over Europe, in countries such as Germany, France, Switzerland, Holland and Italy.
The cimbalom, which adds a special sound to the concerts of the Danube Orchestra is a world renowned Hungarian folk instrument played primarily with beaters. It is equipped with a heavy frame for more dynamic power and has many added string courses for an extended range of sound and also a damper pedal to allow more dynamic control.
Their permanent concert hall is the theatre of the Danube Palace. 
Top up your unforgettable theatre performance, upgrade it to a complete evening program with our Dinner & Cruise! Let us invite you to a romantic candlelight dinner on one of our air-conditioned, heated ships.
0 Reviews
Unfortunately there are no reviews available. Be the first to review Christmas Gala Concert with optional Dinner & Cruise.
know betterbook bettergo better
TripAdvisor Traveler Rating
1542 Reviews
More offers from this partner